Tissue Paper School Bus Craft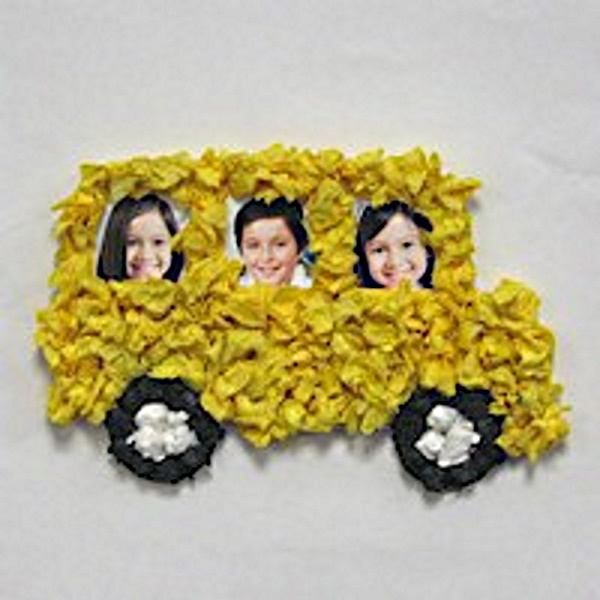 Decorate your bulletin board with this easy Tissue Paper School Bus Frame. Make enough school buses to carry all of the kids in the class to school. Back to School can be an exciting time for kids when they are happily involved with fun and easy craft projects. Put their busy little hands to work crumpling up tissue paper for this fun school bus or other tissue paper crafts.
Suggestion: Bring in a digital camera to take pictures of those kids who don't come in with a photo for one reason or another.
Trivia:
Every school day, some 450,000 school buses transport more than 24 million children to and from schools and school-related activities.
Supplies
School Bus Pattern (click on pattern below)
Tissue Paper in yellow, white and black
Glue
Card stock or heavy paper
Photos
Instructions
Plan ahead and send home a note to parents that you will need a wallet size photo of their child for a special project.
Print out as many School Bus patterns as you need.
Cut out the outline before you glue the tissue paper.
Cut tissue paper into 2″squares.
Crumple each piece into a tight ball. Dip into white glue and place onto pattern.
Start with the small sections first to make sure they keep their definition. Continue crumpling and gluing down pieces until the entire pattern is filled.
Tape photos to the back of the school bus showing happy faces looking out of the school bus windows.
Patterns, Templates and Printables
Click on a pattern to open it in a new window to print

Supplies
Instructions
Patterns, Templates and Printables
Click on a pattern to open it in a new window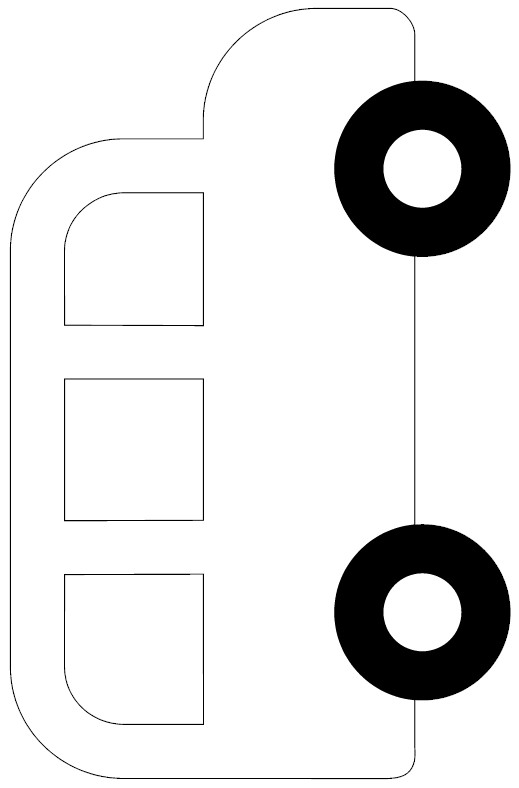 Contributor

Sudbudz
Want to have some creative family time? Print out our SudBudz® Masks and get crafty with the kiddos! More than just a typical Fizzy Bath Ball, SudPrize® is a first ever line of skin-loving and natural bath products that make bath time Fun for Kids and Easy for Moms. A Free companion App, SudBudz® engages your children into an immersive world of special and unique characters called SudBudz®.