Tissue Paper Dreidel Craft
Cut and Paste Crafts, Early Elementary Craft, Jewish Crafts, librarians, More Boys Crafts, More School Crafts, parents, Party Crafts, PreSchool Crafts, teachers, Tissue Paper Crafts
This Tissue Paper Dreidel was created by the FreeKidsCrafts Team to help you celebrate Hanukkah. It is also a great project to make while teaching other cultures about Hanukkah and the Jewish customs associated with it.
Trivia:
At Hanukkah, kids play with dreidels, which are small spinning tops. Tradition says that before the Maccabees revolted, Jews weren't legally allowed to read the Torah, so they would study the holy text while pretending to gamble with spinning dreidels. Source: Mental Floss – 11 Festive Facts About Hanukkah
Supplies
Dreidel Pattern (below)
Heavyweight Paper
Tacky glue
Scissors
Tissue Paper in Blue and White
Instructions
Cut tissue paper into 2″ squares and crumple into tight balls.
Dip into tacky glue and stick on the pattern. Do the white areas first so they don't lose their definition.
Patterns, Templates and Printables
Click on the pattern below to open it in a new window to print in the correct size

Supplies
Instructions
Patterns, Templates and Printables
Click on a pattern to open it in a new window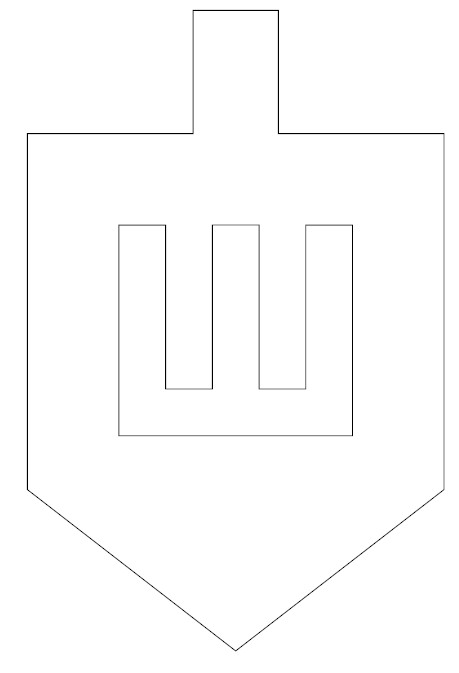 Contributor

Sudbudz
Want to have some creative family time? Print out our SudBudz® Masks and get crafty with the kiddos! More than just a typical Fizzy Bath Ball, SudPrize® is a first ever line of skin-loving and natural bath products that make bath time Fun for Kids and Easy for Moms. A Free companion App, SudBudz® engages your children into an immersive world of special and unique characters called SudBudz®.
Tags Hanukkah crafts