Tissue Paper Christmas Tree Decoration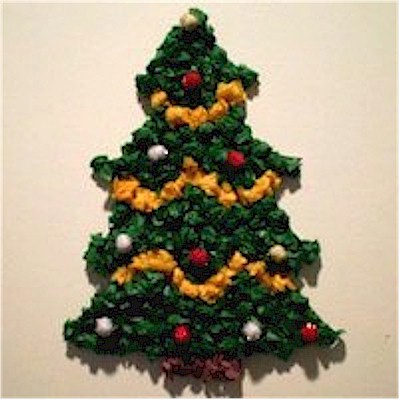 Have fun making this easy Tissue Paper Christmas Tree Decoration to post on the Bulletin Board or the refrigerator. It also makes a pretty decoration for a  package or gift bag too. The smart package wrapper will rescue it after the gift is opened and save it for next year. It holds up well.
Trivia:
Since 1971, the Province of Nova Scotia has presented the Boston Christmas tree to the people of Boston, in gratitude for the relief supplies received from the citizens of Boston after a ship exploded in 1917 following a collision in the Halifax, Nova Scotia Harbor. Part of the city was leveled, killing and injuring thousands. Source: Christmas Tree Facts – Great Moments in Christmas Tree History
Supplies
White card stock or heavyweight paper
Tacky glue
Green Tissue Paper
Brown Tissue Paper
Yellow Tissue Paper
Small Pom Poms, sequins, beads or whatever trim you want (optional)
Paper Plate
Scissors
Newspaper
Instructions
Click on tree below and print out the pattern on card stock or heavyweight paper. Cut out the tree.
Put tree on newspaper and pour some tacky glue on paper plate.
Cut tissue paper into pieces  approximately 1 1/2″ to 2″ square.
Crumple individual pieces of paper and dip into glue. Affix to the pattern. I find it is easier to do the garland first if you are going to do that kind of trim. Then fill the green crumples in around it.
Glue decorations to trim your tree and you have a beautiful decoration.
Pattern
Click on a pattern to open it in a new window to print

Supplies
Instructions
Patterns, Templates and Printables
Click on a pattern to open it in a new window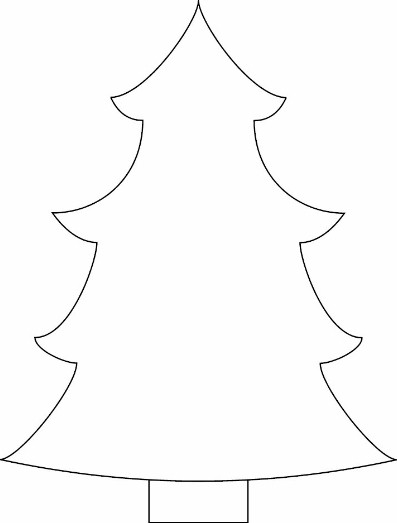 Contributor

Sudbudz
Want to have some creative family time? Print out our SudBudz® Masks and get crafty with the kiddos! More than just a typical Fizzy Bath Ball, SudPrize® is a first ever line of skin-loving and natural bath products that make bath time Fun for Kids and Easy for Moms. A Free companion App, SudBudz® engages your children into an immersive world of special and unique characters called SudBudz®.