Snowman Puppets
Christmas Crafts, Craft Sticks, Cut and Paste Crafts, Early Elementary Craft, librarians, More Boys Crafts, More Printables, More School Crafts, parents, PreSchool Crafts, Puppet Crafts, Snowman Crafts, teachers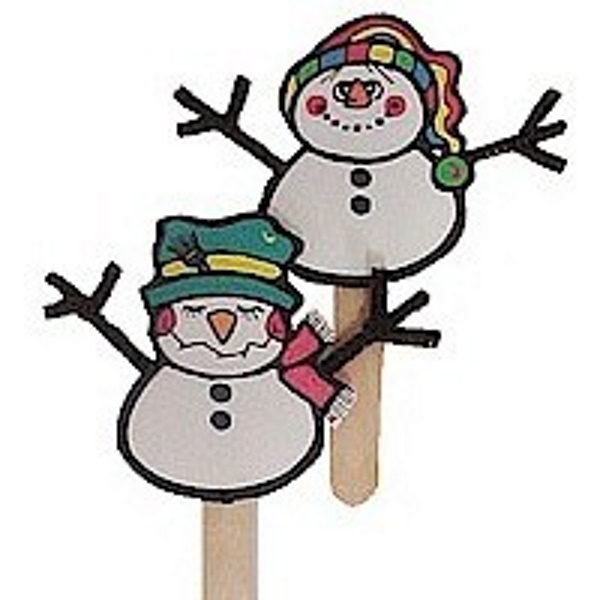 Kids will enjoy making these cheery Snowman Puppets from our free printables. Puppets are fun to make and provide hours of creative playtime for kids when craft time is over. They are also useful in getting kids to talk about things that bother them.
Trivia:
According to Bob Eckstein, an illustrator and cartoonist, the earliest documented snowman found was in an illuminated manuscript dating back to 1380 in a drawing found in the margins of the Book of Hours, a Christian prayer devotional. Source: Fatherly.com – The True, Weird History Of Where The Snowman Came From
Supplies
Card Stock
Scissors
Markers or Crayons
Glue Stick
Snowman Bodies
Snowman Heads
Snowman Faces
Jumbo Craft Sticks
Brown Pipe Cleaner
Tacky Glue
Instructions
Print snowman pieces by clicking on Printables , color and cut out.
Mix and match faces and heads. Glue to bodies.
Make arms by cutting and bending pipe cleaners. Glue to back.
Glue on jumbo craft sticks.
Patterns, Templates and Printables
Click on a pattern to open it in a new window to print

Supplies
Instructions
Patterns, Templates and Printables
Click on a pattern to open it in a new window