Jungle Masks
Early Elementary Craft, Halloween Costume Ideas, librarians, More Boys Crafts, More Printables, More School Crafts, parents, PreSchool Crafts, Puppet Crafts, teachers, VBS Jungle Crafts, VBS Safari Crafts, Wild Animal Crafts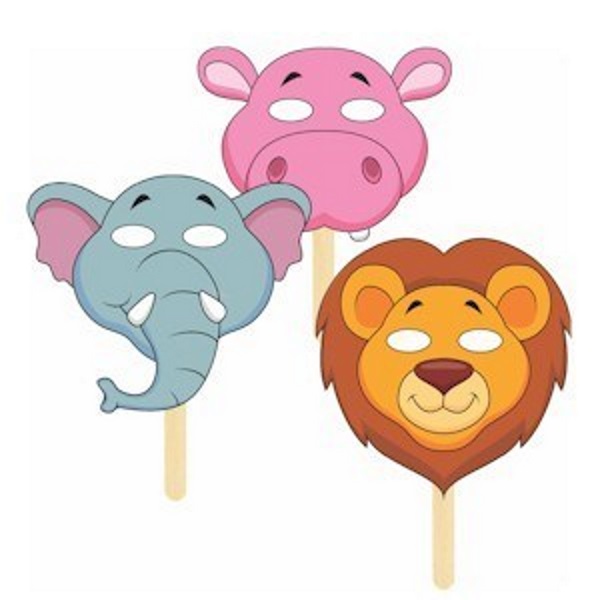 Make these Jungle Masks for party fun or for your VBS Jungle adventure. Sometimes all you need is a mask to set the tone for the perfect costume. We've provided  both a black and white and color version so you can decide what is better for your kids. You'll find a lot of additional adventure crafts on our website to go with your Jungle Masks.
 Trivia:
The world's largest jungle is the Amazon jungle which covers a third of South America and the basin of the Amazon. It is home to one of the greatest variety of plants and animals found on earth.
Supplies
White Card Stock
Scissors
Dowel
Glue Gun
Crayons, Markers or Colored Pencils (optional)
Instructions
To get ready for your Jungle adventure, select either the color or the black and white patterns for the kids. If you select the black and white 

version

, have them color their masks before cutting out. It makes it so much easier.
 Cut out your mask and glue it on the dowel and let dry.You are ready for your adventure in the Jungle.
Patterns, Templates and Printables
Click on a pattern to open it in a new window to print

Supplies
Instructions
Patterns, Templates and Printables
Click on a pattern to open it in a new window