Playtime Party Paper Doll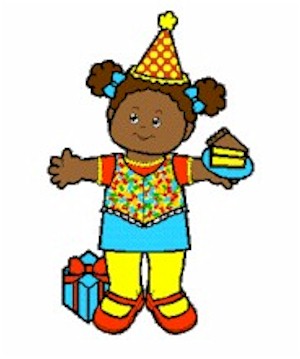 Let's have a party with our Playtime Party Paper Doll. Invite all your friends to print out their favorite paper doll body and hair and then get ready to dress them up for party fun.
Supplies
White paper
Scissors
Glue Stick
Crayons, Markers or Colored Pencils (optional)
Instructions
These party clothes are shown in black and white and noted with a color so you can print them out on colored paper to make your colorful party outfit. You can also color them if you prefer.
Patterns, Templates and Printables
Click on a pattern to open it in a new window
Tags playtime paper dolls