Playtime Paper Doll Hair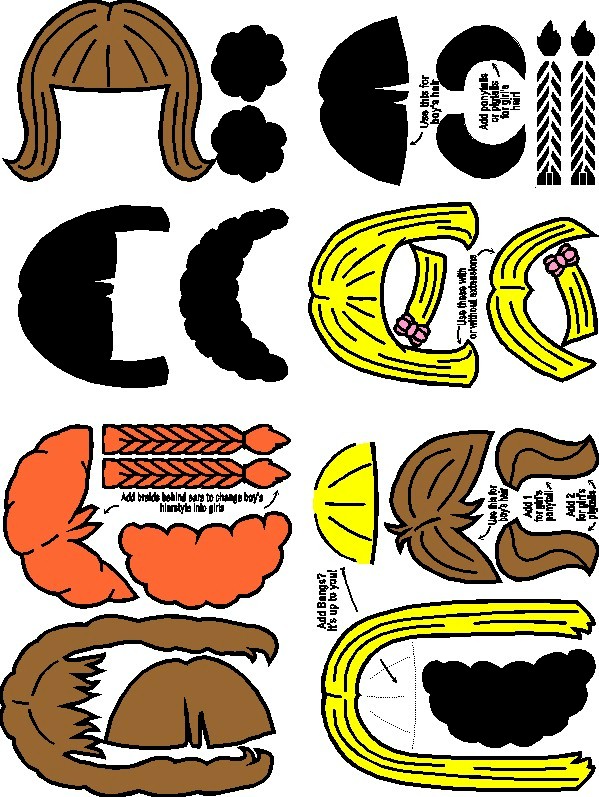 Playtime Paper Doll Hair has a variety of hair colors and styles to go with your Playtime Paper Dolls. Pick one that looks like you or someone you would like to know.
Supplies
White Paper
Scissors
Glue Stick
Crayons, Markers or Colored Pencils (optional)
Instructions
Select your hair style and color and print. If you are picking the black and white version, color the hair before you cut it out. It makes it easier.
Print out a Playtime Paper Doll Body and glue on the hair. Select one of our Playtime Paper Dolls and have fun.
We will be adding more paper dolls all the time.
Patterns, Templates and Printables
Click on a pattern to open it in a new window
Tags playtime paper dolls