Physical Activity Coloring Pages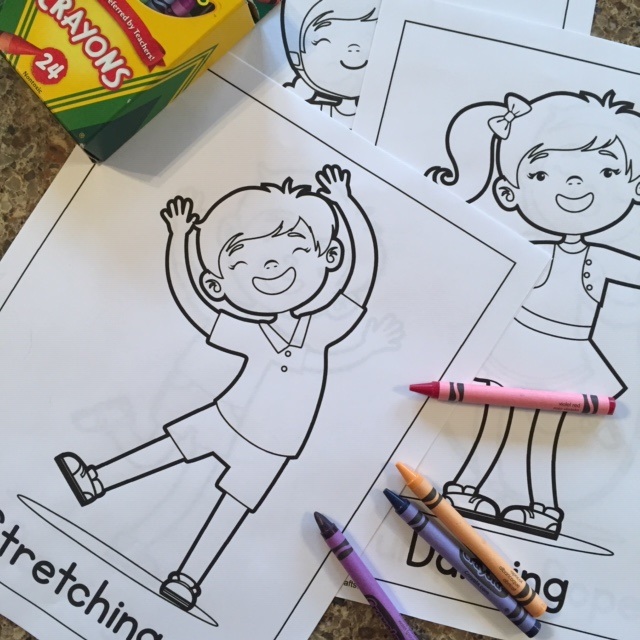 It is important to encourage  physical activity in young children at an early age. They are bombarded with electronic stimulus almost from the age of birth and are discouraged from being adventurous on their own so you need to stimulate their imaginations to be active in safe and healthy ways. These physical activity coloring pages show just a few of the ways that exercise can be fun. This is a good quiet time activity that can be followed by some of the fun, healthy activities.
Trivia:
It is recommended that preschoolers get at least 60 minutes of structured play and 60 minutes of free play but no more than 60 minutes of sedentary time per day. Source: Very Well Family – Fitness and Physical Activity for Preschoolers
Supplies
Crayons, Markers or Colored Pencils
White Paper
Instructions
Print out enough coloring pages so that all the children can have enough to choose from.
Set them up at a good space for coloring and turn their imagination lose
Coloring Pages
Click on a page to open it in a new window to print

Supplies
Instructions
Contributor

Sudbudz
Want to have some creative family time? Print out our SudBudz® Masks and get crafty with the kiddos! More than just a typical Fizzy Bath Ball, SudPrize® is a first ever line of skin-loving and natural bath products that make bath time Fun for Kids and Easy for Moms. A Free companion App, SudBudz® engages your children into an immersive world of special and unique characters called SudBudz®.
Tags quiet time activity