Patriotic Lantern
Cut and Paste Crafts, Decorating Crafts, Early Elementary Craft, librarians, More Printables, More School Crafts, parents, Party Crafts, Patriotic Crafts, Summer Crafts, teachers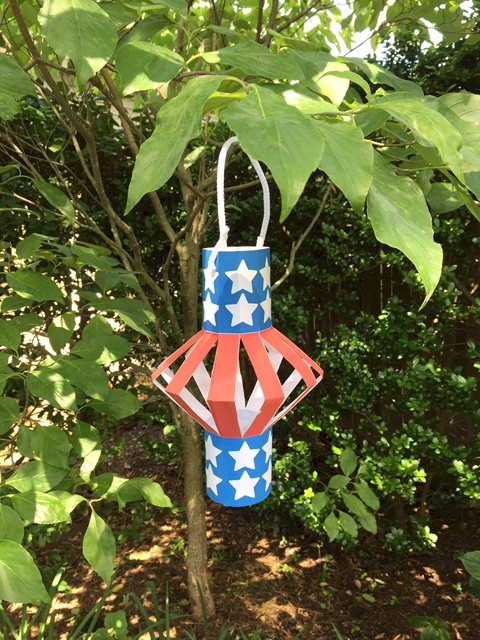 Have the kids make a Patriotic Lantern or a whole bunch of them to decorate for any patriotic celebration. We've provided both a black and white and a colored version for your selection. This Patriotic Lantern is an updated variation on an old favorite that never goes out of style as a kids craft.
Trivia:
The stripes on the American flag represent the original 13 Colonies and the stars represent the 50 states of the Union.
Supplies
Printer
White Construction Paper
Scissors
Glue Stick
White Pipe Cleaner
Hole Punch
Optional: Crayons, Colored Pencils or Markers
Instructions
Print out the colored or black and white pattern for each child.
 Carefully fold in the middle and have the kids cut along the black lines up to the band of stars.
 Unfold the pattern and glue the top row of stars to form a circle. Repeat with the bottom row.
 Punch two holes with a hole punch on each side of the lantern as shown and insert your pipe cleaner. Wrap the end of the pipe cleaner around itself to create a knot.
Hang in your room, on the porch or in the trees to decorate for your festivities. The more the merrier.
Patterns, Templates and Printables
Click on a pattern to open it in a new window to print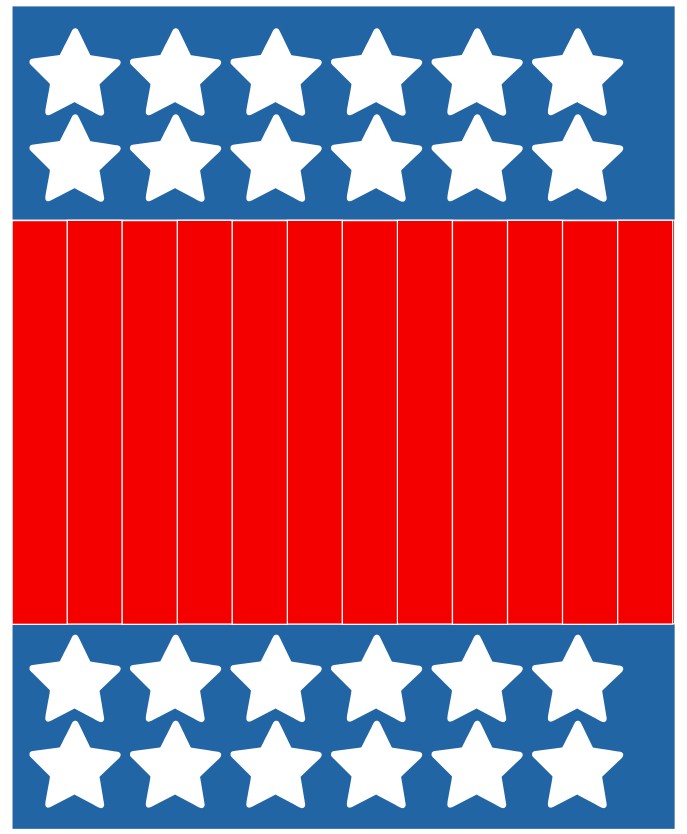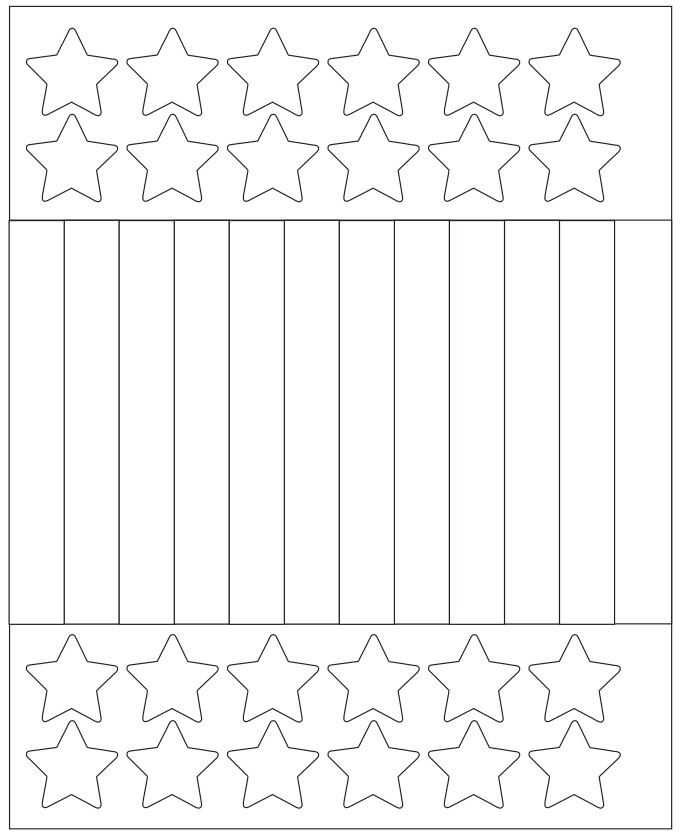 Supplies
Instructions
Contributor

Sudbudz
Want to have some creative family time? Print out our SudBudz® Masks and get crafty with the kiddos! More than just a typical Fizzy Bath Ball, SudPrize® is a first ever line of skin-loving and natural bath products that make bath time Fun for Kids and Easy for Moms. A Free companion App, SudBudz® engages your children into an immersive world of special and unique characters called SudBudz®.