Printable Flower Word Search and Coloring Page
Camp Crafts, Coloring Pages, Early Elementary Craft, Flower Crafts, librarians, More Printables, More School Crafts, Nature Crafts, parents, Party Crafts, PreSchool Crafts, Printable Puzzles, Summer Crafts, teachers, VBS Camp Out
Everybody loves flowers and here is an opportunity for kids to learn the names of some flowers. With a little Google search on the part of an adult, they can collect pictures of each species. A fun time to learn and color.
Trivia:
There are over 400,000 types of flowering plants all over the world, so what grows in your backyard could be different from many people that you know. There are over 32,000 types of flowers or flowering plants grown in North America. Source: Little Learning Corner – 33 Fun Flower Facts for Kids
Supplies
White Paper
Crayons, Markers or Colored Pencils
Instructions
Print out enough puzzles so each child has their own.
Set them up at a comfortable writing surface with their favorite medium and turn them loose.
Remember with a little advance planning you can have pictures of the real thing handy for a mini lesson in botany.
Editor's Note: Show them how to follow the letters and allow them to try to puzzle it out for themselves, but don't let it become frustrating. Eventually if they need a little help be ready to step in.
Patterns, Templates and Printables
Click on a pattern to open it in a new window to print in the correct size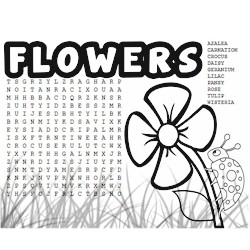 Supplies
Instructions
Print out as many copies as needed for the number of children involved.
Set the kids around a table with the coloring and marking tools in the center and turn them loose.
Patterns, Templates and Printables
Click on a pattern to open it in a new window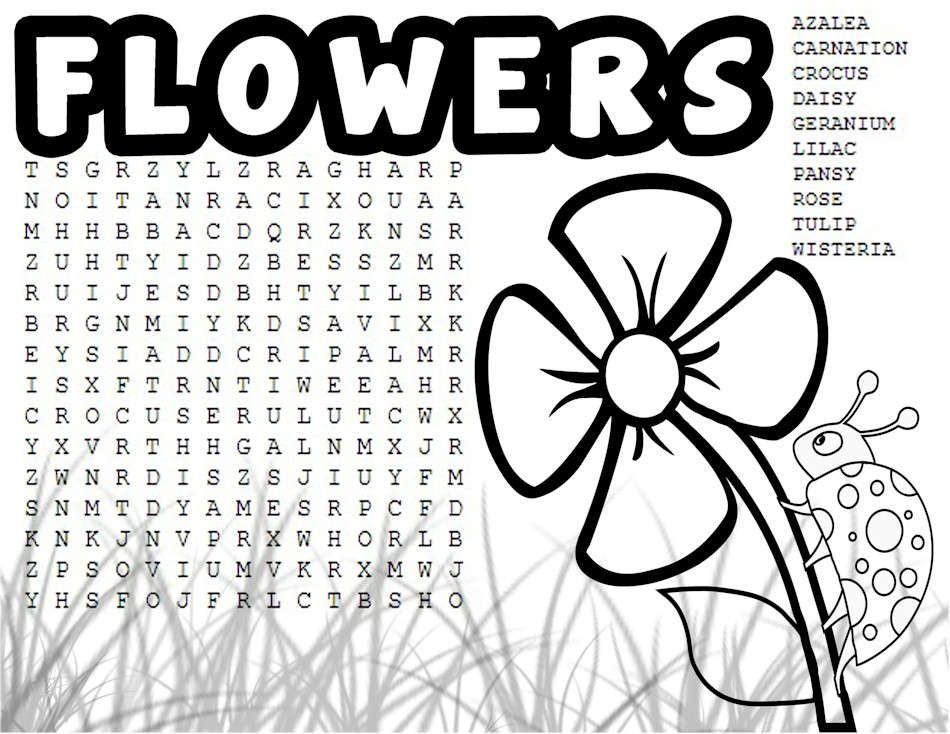 Contributor

Sudbudz
Want to have some creative family time? Print out our SudBudz® Masks and get crafty with the kiddos! More than just a typical Fizzy Bath Ball, SudPrize® is a first ever line of skin-loving and natural bath products that make bath time Fun for Kids and Easy for Moms. A Free companion App, SudBudz® engages your children into an immersive world of special and unique characters called SudBudz®.