Painted Rock Napkin Holder Craft
Camp Crafts, Decorating Crafts, Early Elementary Craft, More Boys Crafts, More School Crafts, Nature Crafts, parents, Party Crafts, Patriotic Crafts, Summer Crafts, teachers, Teen Crafts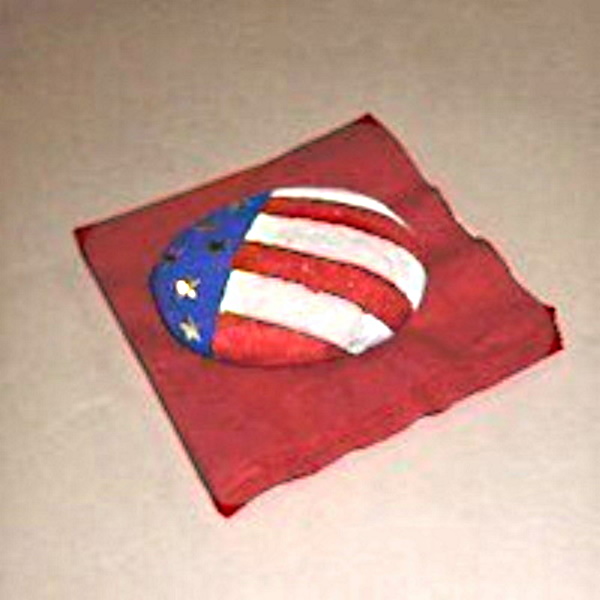 Have the kids scour the beach or the river for nice flat rocks to make this Painted Rock Napkin Holder to keep your napkins from blowing away during barbeques and picnics.  This is just one of the many ways that painted rocks can be used. It's a great way to get the kids out into nature to scour beaches and creeks for the perfect rocks and then enjoy quiet time decorating them in their own unique way.
Trivia:
Rocks are constantly changing in what is called the rock cycle. It takes millions of years for rocks to change. Source: Ducksters Education Site – Earth Science for Kids
Supplies
Large Clean Rock
Red, White and Blue Acrylic Paint
Paint Brush
Star Stickers
Instructions
Paint the rock white. Let dry.
Paint one end blue. Paint red stripes across the other side. Let dry.
Stick on some stars.
It's that easy!
Supplies
Instructions
Contributor

Sudbudz
Want to have some creative family time? Print out our SudBudz® Masks and get crafty with the kiddos! More than just a typical Fizzy Bath Ball, SudPrize® is a first ever line of skin-loving and natural bath products that make bath time Fun for Kids and Easy for Moms. A Free companion App, SudBudz® engages your children into an immersive world of special and unique characters called SudBudz®.
Tags painting craftsred white and blue craftsrock craftsstone projects