International Trading Cards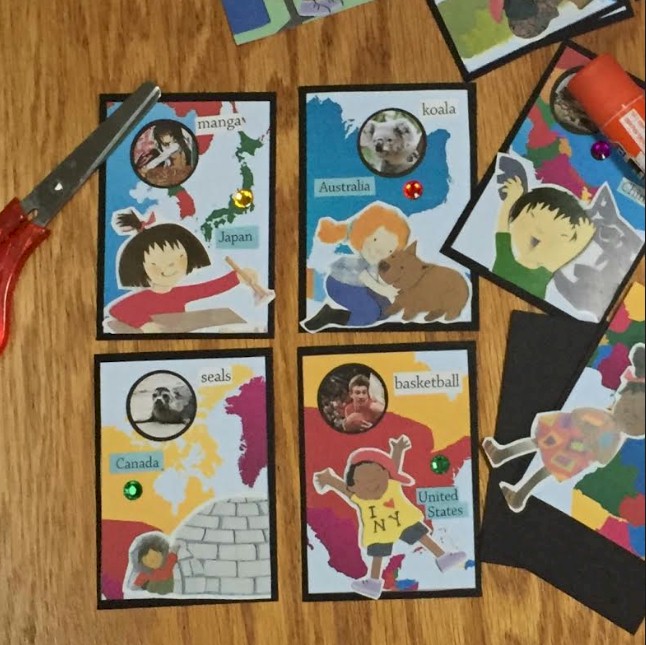 These International Trading Cards are a great way for kids to interact with each other in new situations like camp, group gatherings, swap meets or just among friends. Swapping with others gives them a collection of new cards and new ideas along with fond memories of past events. Teachers: This is a unique was to talk about genealogy or diversity.
Supplies
White Card Stock or Heavy Paper
Scissors
Glue Stick
Photos, Old Magazines, Old Books, Internet Print Outs
Instructions
Print out enough country backgrounds so that you can make several trading cards for your big event.
Choose a country that you are interested in learning about. Locate it on one of the cards.
Do some research about the country. What is the weather like? The food? The culture? Find small bits of pictures to represent what you learned. Cut them out and glue on your map. You can also add your own drawings or saying.
Write the name of your group or troop on the back or just your first name. This will trigger fond memories of your special event.
Now you are ready to trade!
If you are doing a family history a copy of the picture of your ancestor can be glued to the appropriate background.
Teachers: Encourage the children to source pictures from magazines etc for things we identify with each country.
Patterns, Templates and Printables
Click on a pattern to open it in a new window to print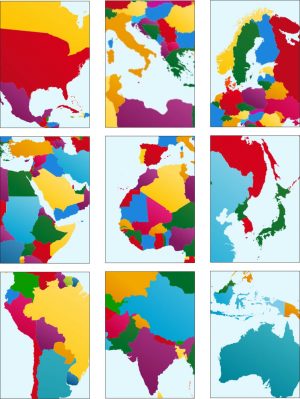 Supplies
Instructions
Contributor

Sudbudz
Want to have some creative family time? Print out our SudBudz® Masks and get crafty with the kiddos! More than just a typical Fizzy Bath Ball, SudPrize® is a first ever line of skin-loving and natural bath products that make bath time Fun for Kids and Easy for Moms. A Free companion App, SudBudz® engages your children into an immersive world of special and unique characters called SudBudz®.
Tags teacher crafts