Easy Printable Fitness Exercise Cube Craft
Cut and Paste Crafts, Early Elementary Craft, More Boys Crafts, More Girl Crafts, More Girls Crafts, More Printables, More School Crafts, parents, Party Crafts, PreSchool Crafts, teachers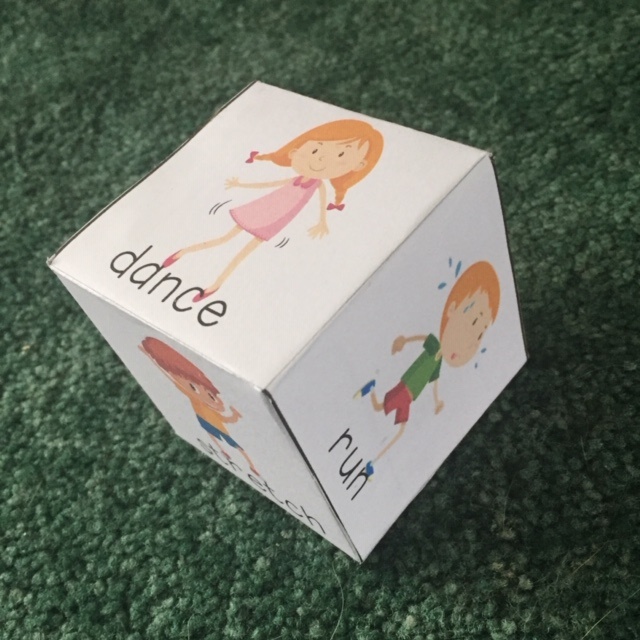 Now is the time to get the kids back on track after their Halloween splurge on sugar. Get them up and moving with this printable fun fitness exercise cube. Once the cube is made have them roll the dice and see what fun fitness exercise they have to perform. Young children love to move around and this project focuses that motion into a controlled activity that they will love.
Trivia:
Did you know that cardiovascular exercise helps create new brain cells? New brain cells improve brain power and brain activity. Source: Carlton Athletics- 12 Fun Facts About Exercising
Supplies
White Card Stock
Color Printer
Scissors
Glue
Instructions
Print out Template below
Cut on the solid lines and fold on the dotted lines
Glue tabs and let dry
Let the children take turns rolling the dice to see which activity they will do next. That child then performs that exercise and the others follow.
Patterns, Templates and Printables
Click on a pattern to open it in a new window to print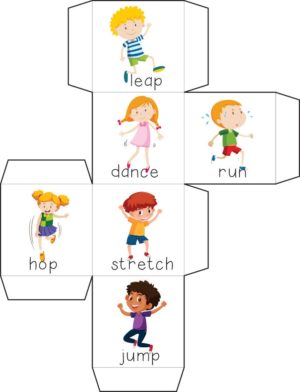 Supplies
Instructions
Contributor

Sudbudz
Want to have some creative family time? Print out our SudBudz® Masks and get crafty with the kiddos! More than just a typical Fizzy Bath Ball, SudPrize® is a first ever line of skin-loving and natural bath products that make bath time Fun for Kids and Easy for Moms. A Free companion App, SudBudz® engages your children into an immersive world of special and unique characters called SudBudz®.