Preschool Pom Pom Stamping Caterpillar Craft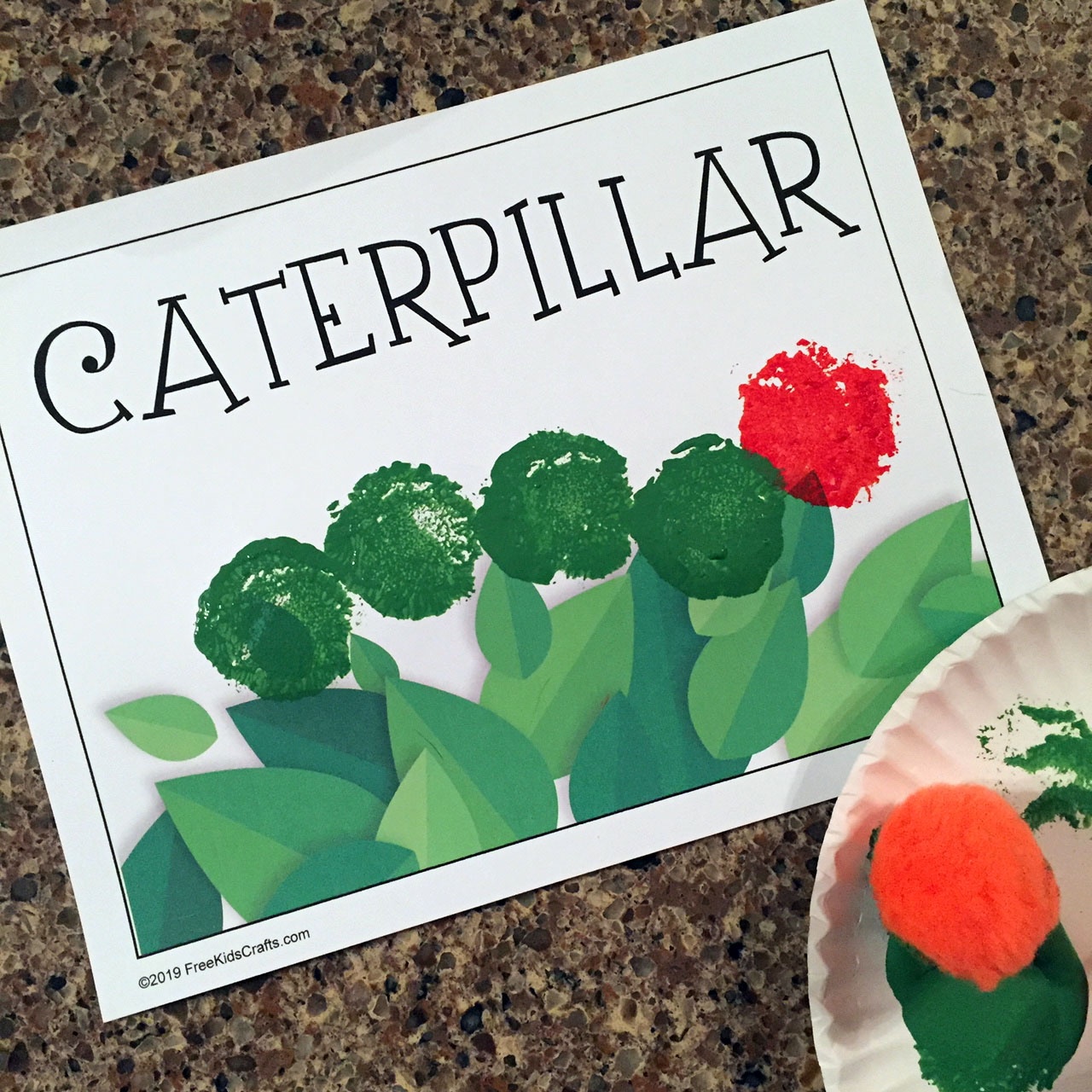 One of the most popular books for preschoolers is The Very Hungry Caterpillar. With that in mind, we developed this Pom Pom Caterpillar Craft that is just right for preschool abilities. There are so many good books on the market these days for all ages. Get the kids interested in reading at an early age. We have selected just a few that you might enjoy reading with them.
Books you might like to read:
Supplies
Green Paint
Red Paint
Paper Plates
Printable
Newspaper
Instructions
Protect your work surface with newspaper
Print out one pattern below for each child.
Put a small quantity of red paint on one plate and green paint on another
Have separate pom poms for each color paint and have the children dab the pom poms in the paint and using the picture as a references, tamp the correct color on their own picture.
The children will love telling the story to their parents as they show them the craft that they made.
Patterns, Templates and Printables
Click on a pattern to open it in a new window to print

Supplies
Instructions
Contributor

Sudbudz
Want to have some creative family time? Print out our SudBudz® Masks and get crafty with the kiddos! More than just a typical Fizzy Bath Ball, SudPrize® is a first ever line of skin-loving and natural bath products that make bath time Fun for Kids and Easy for Moms. A Free companion App, SudBudz® engages your children into an immersive world of special and unique characters called SudBudz®.