Paper Plate Monster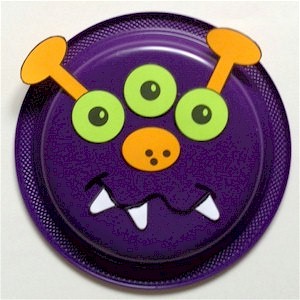 Kids love to make monsters because their creations are always just the way they want them to be. There is no right or wrong way to create a monster.
Supplies
Supplies
Paper or Plastic Plates
Glue or Glue Dots
Printer
Paper
Instructions
You can print the patterns out on white paper and use as a pattern or print directly on colored paper.
Have fun gluing the pattern pieces on the plate to create a whole variety of fun monster faces.
Patterns, Templates and Printables
Click on a pattern to open it in a new window