Bedtime Buddies Paper Dolls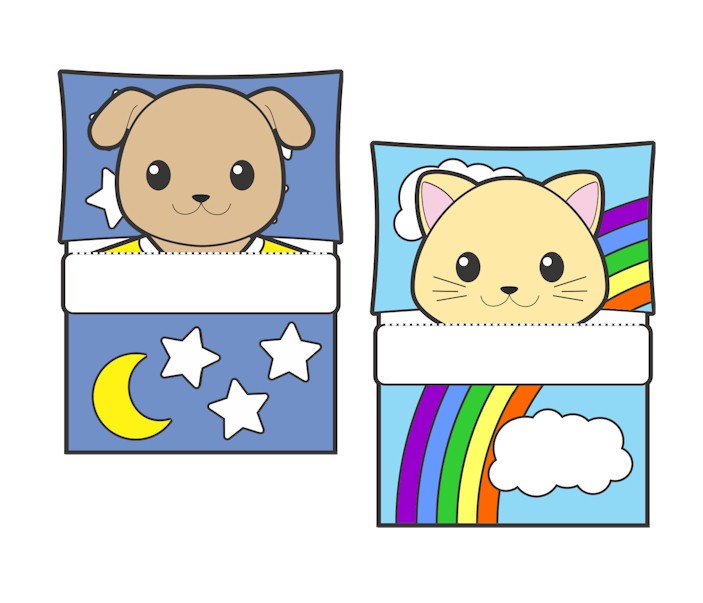 Here is our latest addition to the Buddies fun paper dolls. These Bedtime Buddies Paper Dolls will expand the playtime adventures the kids will have with their favorite Buddy.
Supplies
Scissors
White Paper
Crayons, Markers or Colored Pencils (optional)
Instructions
Decide whether you want to print out the color or black and white versions of the patterns and then print as many as you want for your Buddies collection of paper dolls.
If you are coloring the bedding, color it before you cut it out, it will be easier. Carefully cut on the dotted line so you can tuck your favorite buddy into bed.
If you don't have a buddy paper doll already, check the related crafts box and it will lead you to that page where you can pick one or as many as you want to complete your playtime.
Patterns, Templates and Printables
Click on a pattern to open it in a new window