Beaded Olympic Suncatcher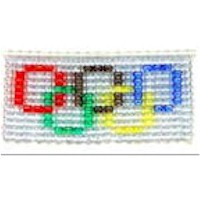 What could be more fun than celebrating the Olympics and your own favorite sport…beading!
Supplies
PONY BEADS:
156 Clear/Crystal
15 Red
15 Blue
14 Jet or OP Black
14 Green
14 Yellow
Clear Plastic Lacing/Rexlace 5 1/4 yards: Cut one 18 inch and nineteen 9 inch pieces
Clear Straws
Suction Cups with hooks
Scissors
Ruler
Hot Glue Gun (optional)
Instructions
Click on Printables and then on the Thumbnail picture for a large view of the bead pattern.
Cut the required length of plastic lace.

Fold lace in half with ends even.

Starting at the top of Row 1 on the pattern, string the beads onto the lace ends. Work from the top of the row down.

Slide the beads down to the fold leaving a 1/4 inch loop of lace showing.

Tie a square knot in lace ends against the bottom bead and pull the lace ends tightly to make the knot as small as possible.

Grasp the loop at the other end and carefully pull the knot up into the last bead.

Trim the ends close to the knot and if desired add a drop of hot glue.

Stretch the loop and slide it onto the straw.

Repeat these steps for each row of beads.

Reinforce the straw by cutting a second straw down its length and insert it into the first straw. This is recommended for large projects.

Cut the required length of lace for the hanger and thread it through the straw.

Bring the lace ends together and tie an overhand knot pulling the ends tightly.

Trim the ends and pull the knot into the straw to hide it.
This craft reprintec courtesy of Evelyn's Beadie Page.
Patterns, Templates and Printables
Click on a pattern to open it in a new window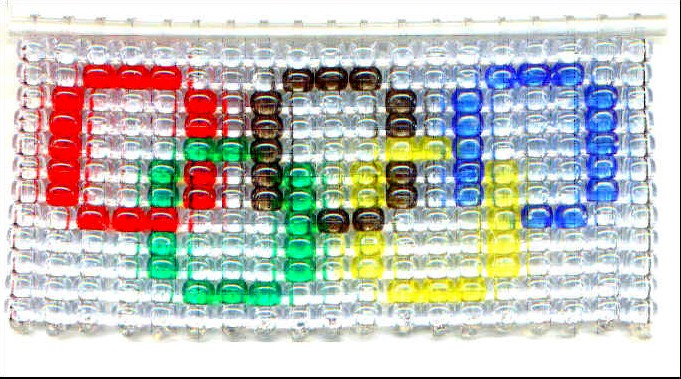 Contributor

Evelyn's Beadie Page
Evelyn McDermond became involved in making beadies and was inspired by her children into designing her own patterns. There are now over 200 patterns on her page for all to enjoy.