Watercolor Bird Mobile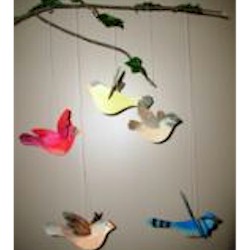 Mobiles are fun to make and lovely decorations once finished. Research birds and create your own unique mobile.
Supplies
Tacky Glue
All Purpose Thread
Pencil
Scissors
Small paint brush
Tub for water
Paper towels
Low tack masking tape
Two boxes at least 24" tall
Instructions
Click on Printables and print patterns. Cut patterns from sheet.  Use pencil to trace shapes onto ivory cardstock then cut out.
 
Watercolor pencils will be used to color each bird.  To use pencils, fill in area with a color, lightly for pale color and more heavily for darker color.  Dip brush into water then paint into area activating the color.  Colors can be blended if desired.  The pencil can also be colored onto a scrap of cardstock.  A wet brush is used to activate color which is then brushed into desired area.  It is better to start lightly and add more color as needed.  Practice on scratch paper to get feel for process.
Lay sections of bird on paper towel.Using photo as reference, and using one color at a time, fill in an area with color then activate with brush and water.  Continue coloring entire bird and both wing sections.  Let dry then flip over and repeat step on other side.
 
Use scissors to cut slit on body of bird where indicated.
 
To create hanger for bird, cut a 36" piece of string.  This will be glued between wing sections.  Apply a thin bead of Tacky Glue to center back of wing section.  Press ends of string into glue then press wing section onto larger wing, pressing to secure.  Let dry. Make knot about 5" from bird.
 
To make next steps easier find two boxes the same height then place branch between.  Hold with tape if needed. The birds can hang while drying.
 
Determine placement of birds on stick.  Cut thread in half, hang bird from stick and determine length.  Tie sting around branch knotting and trimming ends.  Continue with remainder of birds adjusting lengths to different heights along branch.
 
Cut silk leaves from bush.   Pull plastic stem from each.  Use a dot of Tacky Glue to attach two or three leaves over string holding birds – this will hold them in place along with the leaves.  Hold with tape if needed till dry.
This craft is reprinted courtesy of Hands On Crafts For Kids.
Patterns, Templates and Printables
Click on a pattern to open it in a new window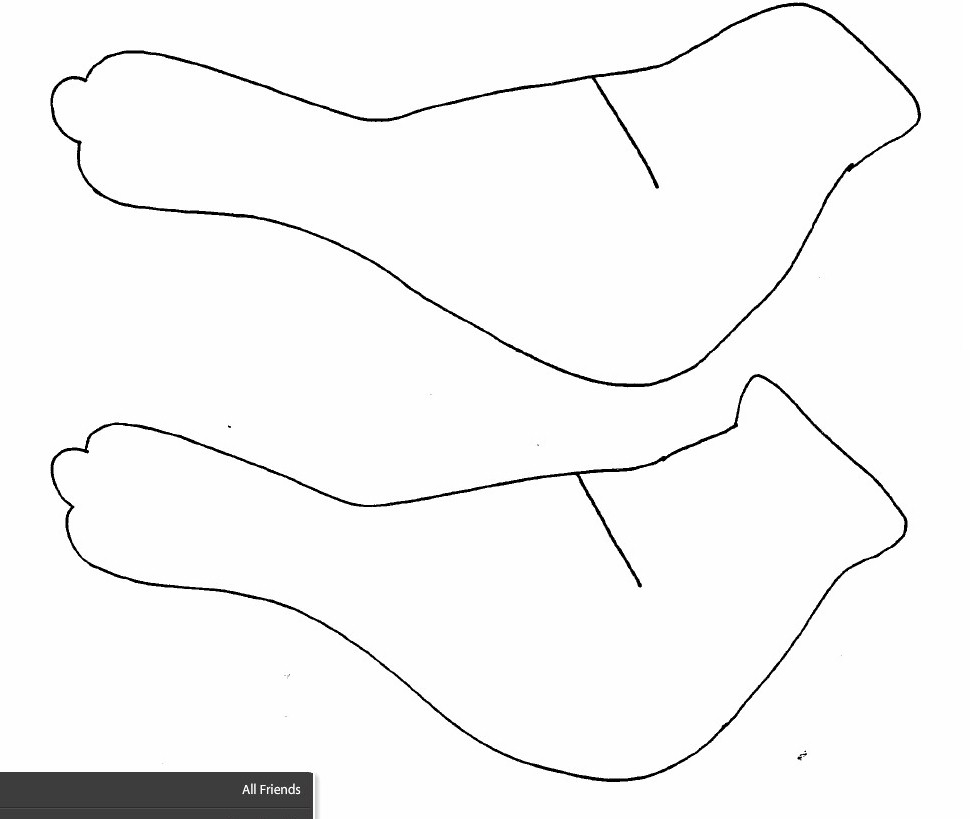 Contributor
HANDS ON Crafts for Kids
Remember what we all say at Hands On Crafts for Kids, "there's no right or wrong way to crafting…only our way!" We hope that you will join us for Hands On Crafts for Kids – Back to Basics.