Beautiful Straw Flower Bouquet Craft
Decorating Crafts, Early Elementary Craft, Flower Crafts, Gifts to Make, librarians, More Printables, More School Crafts, Mother's Day Crafts, parents, Party Crafts, Spring Crafts, teachers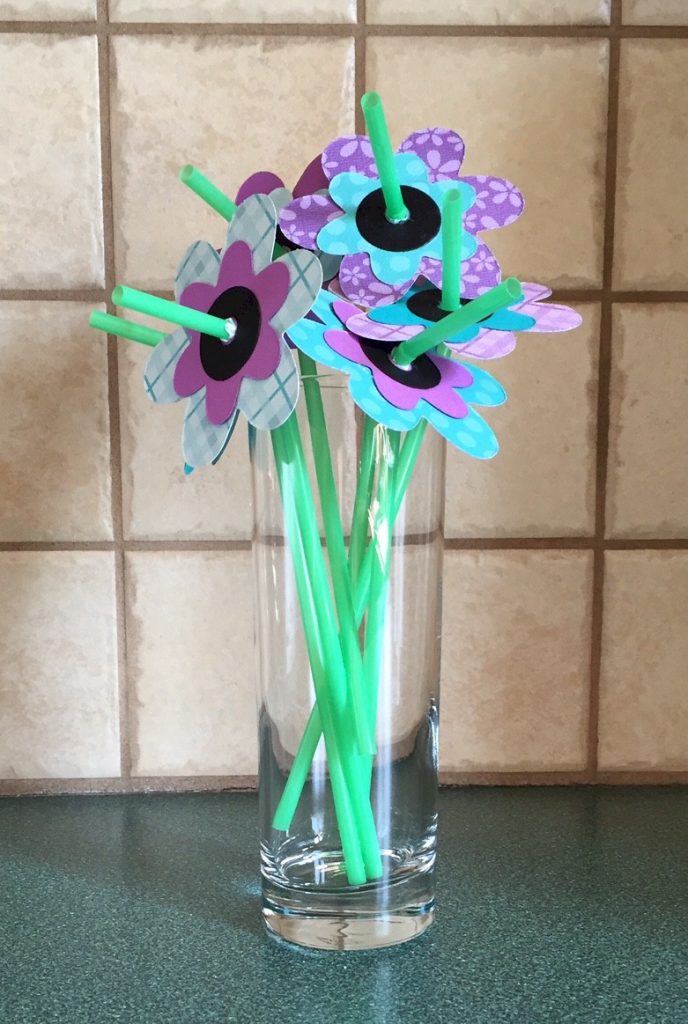 These Straw Flowers  will make a beautiful spring bouquet that will never wilt.  The bouquet can be made in any color that will make you happy.  They are perfect for so many occasions like birthdays, Mother's Day or just to brighten any room.
If you want to try another material for making flowers try these Egg Carton Daffodils or think about something you can recycle into a beautiful bouquet
Trivia:
Artifacts dating back to over 5000 years ago make straws are one of the oldest eating utensils. They can be simple hollow reeds or elaborate gold and the precious stone lapis lazuli as were found in Sumeria created in 3000 BC. Source: History of Eating Utensils – The History of Drinking Straws
Green bendable Straws
Colorful Paper
Scissors
Glue Stick
Vase (optional)
Hole Punch
Supplies
Print the flower patterns on colorful coordinating papers. Cut out. If you opt to print on white paper and have the kids color the flowers, have them color them before they cut them out.
Use hole punch to put holes in small flowers. You will need to use a pen to create the hole in the larger flower because the hole punch won't reach.
Angle the straw slightly at the bend and slip the large flower up to the bend. Coat the back of the smaller flower with the glue stick and slip on the straw up to the large flower and press together.
It's as easy as that! Beautiful bouquets for any occasion.
Instructions
Patterns, Templates and Printables
Click on a pattern to open full size in a new window to print

Supplies
Instructions
Patterns, Templates and Printables
Click on a pattern to open it in a new window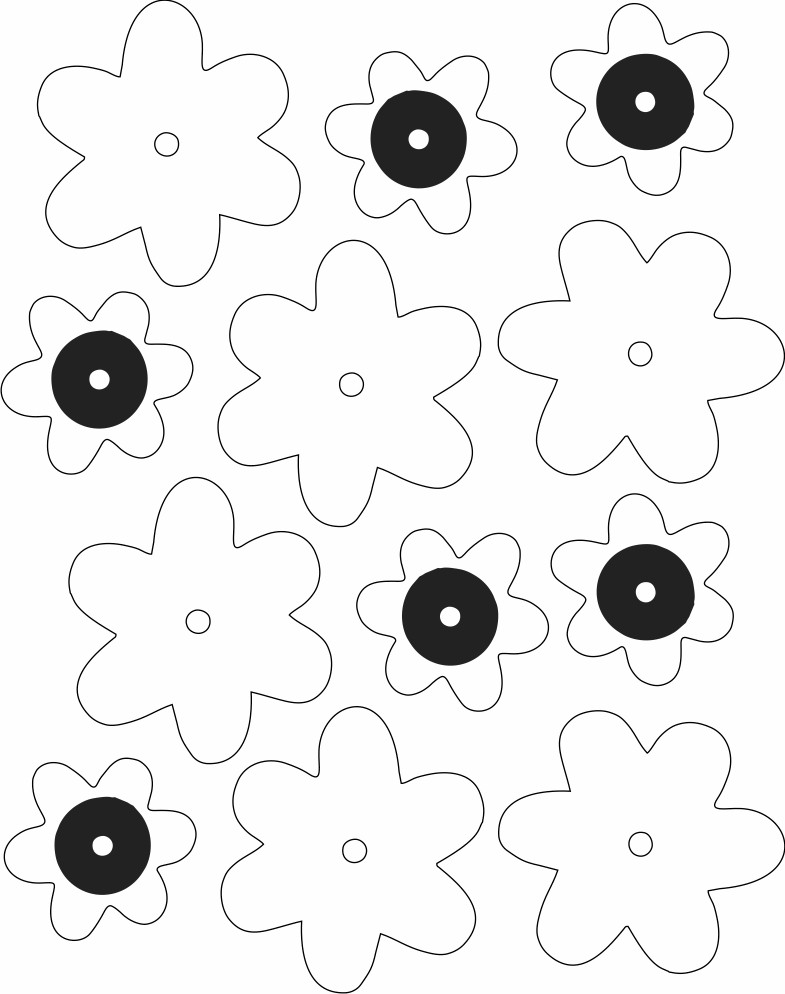 Contributor

Sudbudz
Want to have some creative family time? Print out our SudBudz® Masks and get crafty with the kiddos! More than just a typical Fizzy Bath Ball, SudPrize® is a first ever line of skin-loving and natural bath products that make bath time Fun for Kids and Easy for Moms. A Free companion App, SudBudz® engages your children into an immersive world of special and unique characters called SudBudz®.
Tags easy flower crafts