Shrink Wrap Daisy Pin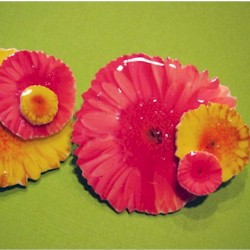 This beautiful pin is a great Mother's Day gift or an expression of celebration for Cinco de Mayo. Kids love to watch the process.
Supplies
Flower Patterns
Shrink Wrap
Color Printer
Foil lined baking Sheet
Oven
Mod Podge
Glue Dots
Craft Pin Back
Scissors 
Instructions
Click on Printables and print the daisy images onto Shrinky Dink inkjet sheets to start. Please READ THE DIRECTIONS CAREFULLY for your particular package of shrink paper, as they may vary. For example, You may to change your printer setting to transparency and low ink output and lighten your image. Just make sure you do exactly what it tells you to when printing. There, that was the hardest part. After you have your images printed and then cut out, you are ready for the oven. Put your images on a foil-lined cookie sheet, but again you should do whatever the package instructions recommend.
If you have kids around your house, make sure they get to watch the shrinking magic. It's the little things in life, what can I say? Look at how much brighter (and smaller) they are after you shrink them. Love!
Next, coat each flower with Mod Podge Dimensional Magic . This makes them super shiny and protects the images. When that is dry, layer the flowers on top of each other and use some Zots glue dots to affix them in place. You can use a glue gun or other glue you have lying around if you prefer.You can put the three different sized flowers together alternating the colors or you can do it however it suits your fancy.
Editors Note: We have supplied you with a couple of the flower printables but more sizes are available at ChicaandJo.com.
Patterns, Templates and Printables
Click on a pattern to open it in a new window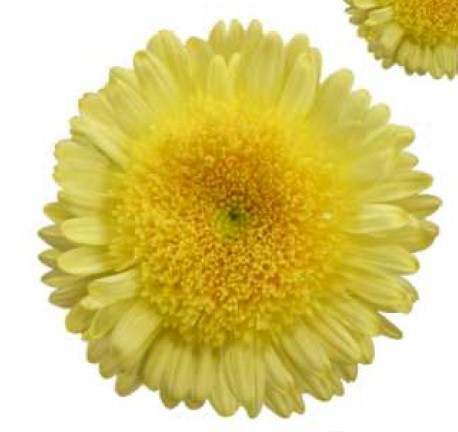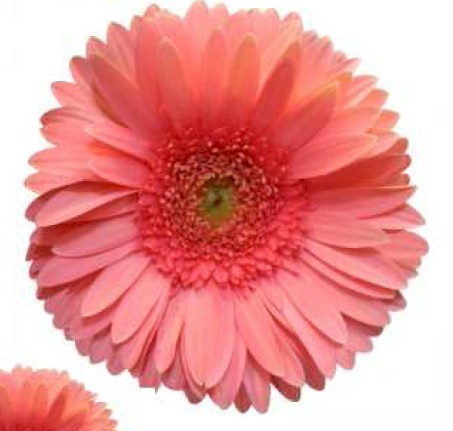 Contributor

ChicaAndJo.com
"We are Chica and Jo and we are crafty, frugal, and fun!  We will help you unlock your inner crafter with new and creative projects, using inexpensive, everyday items.  Visit us whenever you need ideas, crafts, or inspiration for just about anything!  Our hundreds of free tutorials loaded with photos and video make us your ultimate online guides for all things crafty."