Felt Puppy Sewing Kit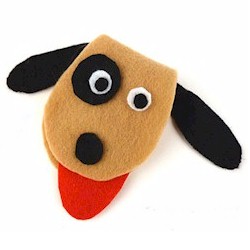 This Puppy Sewing Kit is a wonderful craft to make and give for Mother's Day or a Birthday or just to give to someone you love who sews.
Supplies
Felt squares
Scissors
Tacky white glue or fabric glue
pins/needles/thread to tuck inside
Instructions
1.Click on Printables and print and cut out patterns for dog head, tongue and ear.

2.Pin patterns onto felt and cut out.  also cut out a round spot, nose and eye circles.

3.Lay dog head piece flat.  Set tongue on top of inside of dog head, with tongue hanging out and arranged so this part will show when sewing kit is opened.  Fold both in half to make sure positioning is correct.  If need be, trim off tongue. 

4.Pin both pieces together, at center, while laying flat and open.  Just below center line, and as shown on pattern,  make two slits with the scissors to accomodate the ears.  Ears will have to be folded in half and then woven into the slit.  Insert from the bottom first, as shown.  This will hold your Puppy together now.

5.Fold closed and glue eyes and nose in place.  Let dry thoroughly.

6.Add pins, needle and a few colors of thread, rolled into tiny circles of thread.  the threads will "stick" to the felt.

7.This is a fun and useful gift that kids will love giving.
This craft is reprinted courtesy of Ziggity Zoom.
Patterns, Templates and Printables
Click on a pattern to open it in a new window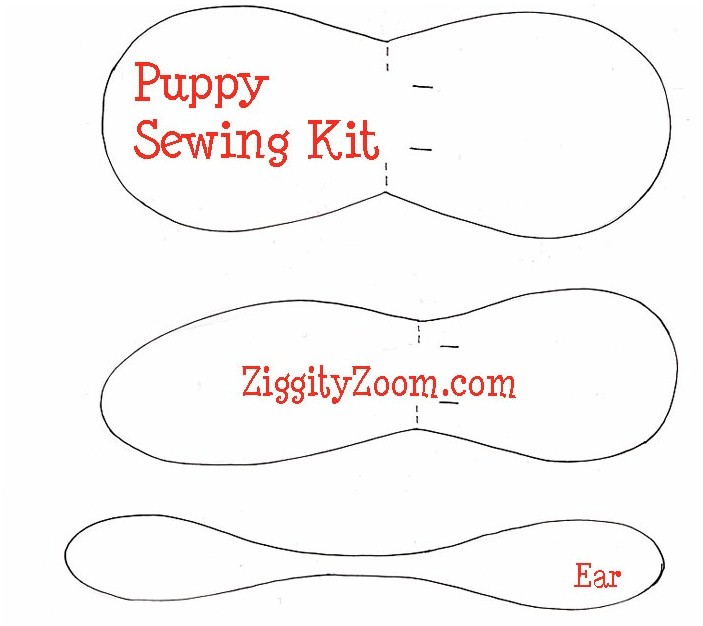 Contributor

Ziggity Zoom
*ZiggityZoom* is recognized as a Best Kids site, featuring Fun Crafts, Games and Printables.   This family site is a destination for parents and kids for Recyclable Craft Projects & Educational Fun.