Puppy Pumpkin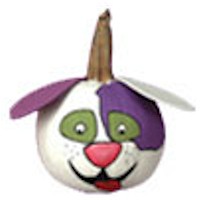 Who says you have to wait for Halloween to start decorating pumpkins? This cute Puppy Pumpkin will welcome guests at your front door anytime. Be creative and make a whole group of them with different faces.
Supplies
Americana Acrylic Paint
DAO1 - Snow (Titanium) White
DAO20 - Calico Red
DAO34 - Lavender
DAO67 - Lamp (Ebony) Black
DA131 - Hauser Light Green
DA215 - Peony Pink
Americana Brushes
DBL1000-B - Liner #0
Multi-Purpose Sealer
DS17 - Multi-Purpose Sealer
Americana Spray Sealers
DAS13 - Americana Matte Spray
1" flat brush
1/2" flat brush
Purple and white foam sheets
Water container
Palette or plastic plate
Paper towels
Scissors
T-pins
Tracing and transfer paper
Round-shaped pumpkin without blemishes
Instructions
Preparation: Wipe pumpkin with soft, dampened cloth or paper towels and allow to dry completely.
Use 1" brush and Multi-Purpose Sealer to coat pumpkin. Let dry.
Paint entire pumpkin, excluding stem, Snow White. Let dry.
Click on printables and trace and gently transfer pattern.
Paint irregular area Lavender for spot; nose, Peony Pink; eye area, Hauser Light Green; mouth, Lamp Black; and tongue, Calico Red. Let dry.
Shade nose with Calico Red.
Paint eyes Snow White; add Lamp Black dot for pupil.
Use liner brush and Lamp Black to outline features and dot on each side of nose.
Lightly mist entire pumpkin with Americana Matte Spray. Repeat, if desired, allowing to dry between coats.
Cut ear shapes from purple and white foam shapes
Helpful Hints
If pumpkin is exceptionally dirty, rinse with garden hose. Scrub gently; do not bruise or puncture skin.
If pattern isn't exact size, reduce or enlarge on a copier to fit your pumpkin.
Patterns, Templates and Printables
Click on a pattern to open it in a new window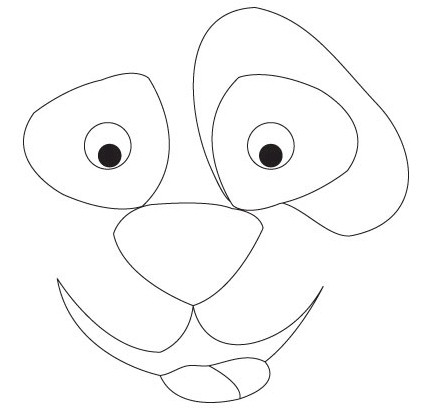 Contributor

DecoArt
DecoArt® has one of the widest selection of paints and finishes for arts, crafts, and home decorating. All DecoArt products are non-toxic and user- and enviromently-friendly. Visit the DecoArt web site for free projects, how-to idea videos, tips and product info, and for the DecoArt on-line store.