Printable Reindeer Antlers
Christmas Crafts, Dress Up Crafts, Early Elementary Craft, librarians, More Printables, More School Crafts, parents, Party Crafts, PreSchool Crafts, teachers, Wild Animal Crafts, Winter Misc. Crafts
Hey Dasher, hey Dancer…need another set of antlers? Turn any reindeer into Rudolph by adding a red nose. The FreeKidsCrafts Elves have been busy getting ready for the holiday season and have made it easy for you to make your own. Perfect for stage productions and parades or just for fun.
Trivia:
Reindeer live in the Arctic tundra and damp forests of Greenland, Scandinavia, Russia, Alaska and Canada. In North America, reindeer are known as caribou – pronounced 'kar-i-boo!' Source: National Geographic Kids – 10 BRR-ILLIANT REINDEER FACTS!
Supplies
Printable Antlers(click on Printables, pattern has two sets)
Two Black Pipe Cleaners
Scissors
Glue
Red Construction Paper
Instructions
Twist together ends of the pipe cleaners. Form a pipe cleaner loop to sit on top of your head and twist other ends together.
Print antlers. Cut out. Fold in half (blank sides together) around the pipe cleaner, positioning to sit properly on top of your head.
Glue the front and back together.
Cut out round red circle for Rudolph's nose.
Patterns, Templates and Printables
Click on a pattern to open it in a new window to print in the correct size

Supplies
Instructions
Patterns, Templates and Printables
Click on a pattern to open it in a new window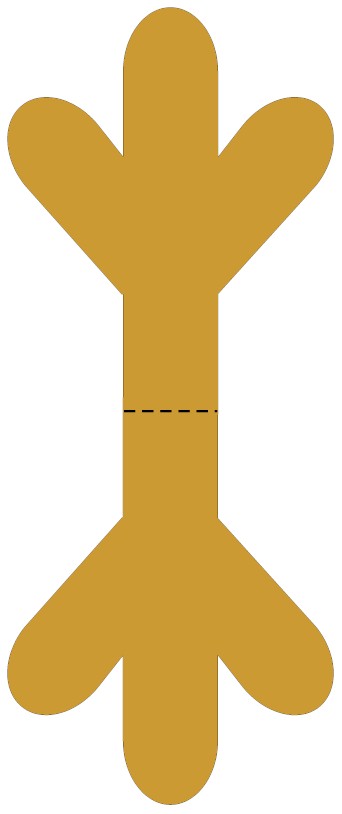 Contributor

Sudbudz
Want to have some creative family time? Print out our SudBudz® Masks and get crafty with the kiddos! More than just a typical Fizzy Bath Ball, SudPrize® is a first ever line of skin-loving and natural bath products that make bath time Fun for Kids and Easy for Moms. A Free companion App, SudBudz® engages your children into an immersive world of special and unique characters called SudBudz®.