Origami Style Stars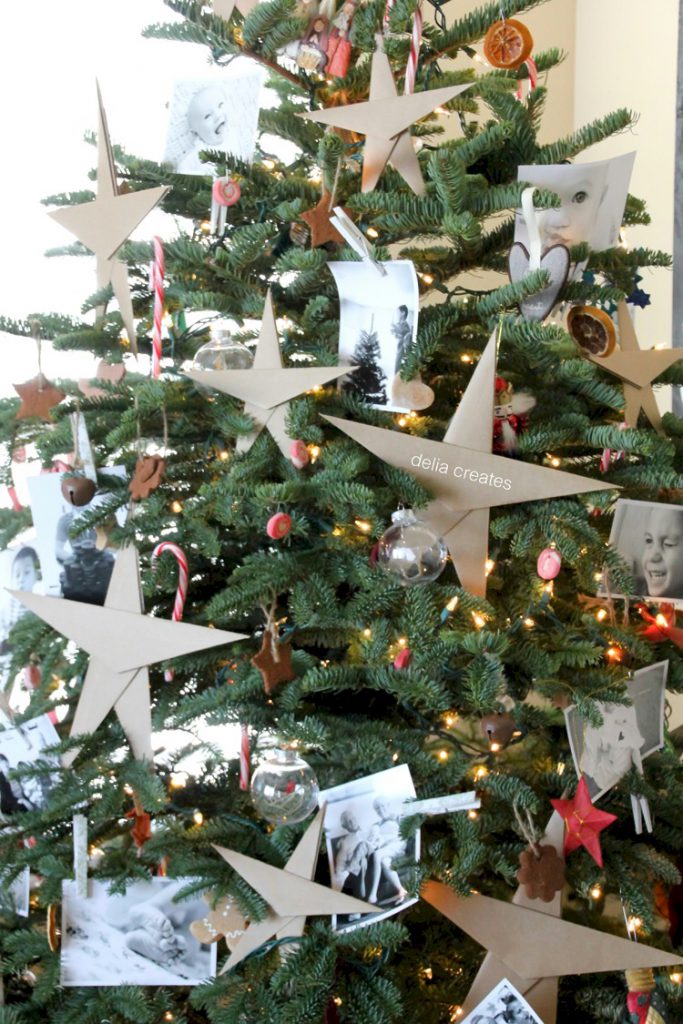 Kids can make these stars with a few folds and sharp edges. Have them make lots of Origami Style Stars so you can decorate the whole tree. Make them all one color or a variety of colors, whatever says Christmas to you.
Supplies
Cardstock, three pieces per large star
Scissors
Ruler or bone folder
Hot glue and hot glue gun
Instructions
Use the pictures below for how to fold your card stock.
Use a ruler, or a bone tool (I used my point turner ;)) to make the edges fold nice and crisp.
Repeat the process three times so that you end up with three star pieces.
Take one of the pieces and open it up.
Slide another piece inside of it. Last, take the third piece and place it on top.
Hot gluing it all together as you go of course.
To make smaller stars, cut your cardstock in half first and treat each half paper like you did a full sheet. Three full sheets makes 2 small stars.
Now make a bunch and adorn your tree!
The stars are big enough, sturdy enough, and yet light enough for you to simply nestle them into the branches.
Other Images
Click on an image to open it in a new window
Contributor

Delia Creates
I'm Delia and I blog at www.deliacreates.com. I am a crafter, sewist, photographer, crocheter, and general DIY-er. I have three kids who I love to create for and with. They are often my inspiration and my muses. I even have a section of my blog dedicated to them, call Kids Create: http://www.deliacreates.com/kids-create.