Noodle Christmas Wreath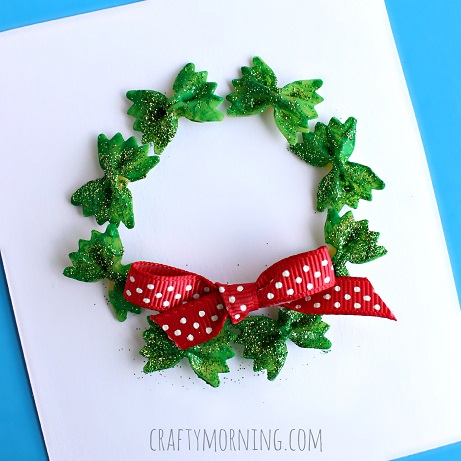 This Noodle Christmas Wreath is made from inexpensive and easy to acquire materials. In fact, you may already have them in your pantry.
Supplies
Mini bow tie noodles
Green paint
Paintbrush
Green glitter
Red ribbon
Glue
Bow-tie-noodle-wreath-craft
Instructions
Start by painting all the little bow tie noodles with green paint and shake with green glitter.
bow-tie-noodle-wreath-christmas-craft-for-kids
Once the noodles are completely dry, glue them into a circle on a piece of white card stock. Tie a bow with a red polka dot ribbon and glue it on the bottom of the wreath!
Contributor

SassyDealz.com
"Michelle has a teaching degree and for the love of art she started sharing kids crafts on her blog to inspire teachers, parents, and the little ones! SassyDealz.com is not only a craft website, but also a place where you can find online bargains and freebies!"