Melted Snowman Cookies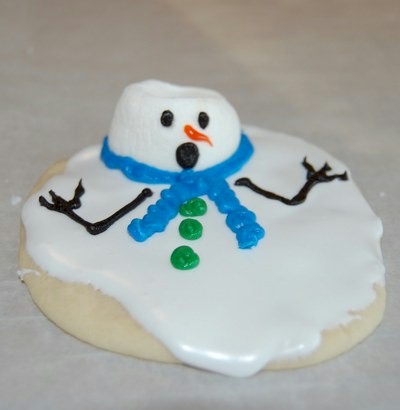 These Melted Snowman Cookies will bring smiles to everyone's face at the holiday table, especially the kids.  Make sure you make enough for Santa too. Baking Christmas cookies with your children is a tradition they will always remember and will pass down to their children.
Trivia:  Gingerbread uses molasses as a sweetener, something that medieval cooks would appreciate as refined sugar was so expensive. These cooks would not have made gingerbread men, however. The first person to try that was none other than Queen Elizabeth I of England, who had the cookie molded into the shapes of her favorite courtiers. Source: History.com – The Medieval History of the Christmas Cookie
Supplies
1 dozen sugar cookies baked and cooled.
12 large marshmallows
Frosting white and orange
Wilton Decorating Icing Tubes in Black Red, Green, Blue and Pink
Instructions
Melt your white frosting in the microwave at 30 second increments so it is runnier than normal.
Spread the white frosting over each cookie using the back of a spoon. Let some dribble over the edges for a "puddle" look.
Place marshmallows on a microwave safe plate, then heat in the microwave for 30 seconds. Watch the marshmallows as they cook and stop the microwave as soon as the marshmallows start to get puffy. Do not let them double in size.
Spray your fingers with cooking spray, and carefully pull the marshmallows off the plate by the base and set them on top of the frosted cookies.
Decorate as you'd like with the colored frosting.
Serve and enjoy!
Contributor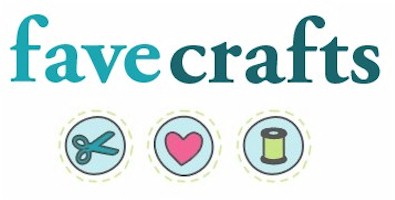 FaveCrafts
FaveCrafts is owned by Prime Publishing LLC, an Internet Media Company that operates web site communities, e-mail newsletters and e-commerce stores in niche areas such as crafting, home décor, wellness, and cooking. See their craft projects at https://www.favecrafts.com/
Supplies
Instructions
Contributor

Sudbudz
Want to have some creative family time? Print out our SudBudz® Masks and get crafty with the kiddos! More than just a typical Fizzy Bath Ball, SudPrize® is a first ever line of skin-loving and natural bath products that make bath time Fun for Kids and Easy for Moms. A Free companion App, SudBudz® engages your children into an immersive world of special and unique characters called SudBudz®.