Confetti Balloon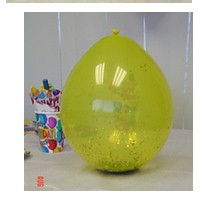 Supplies
Less than 1/4 cup of foil confetti for each balloon
Balloons
Ribbon
Helium
Instructions
Prior to inflating, put some foil confetti inside each balloon. For the balloons to float, you have to use less than a 1/4 cup of confetti inside each one. However, if you use more than 1/4 cup of confetti, you can set the balloons upside-down on a flat surface, and they will stand up and still look very festive.
Contributor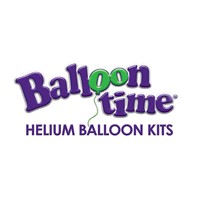 Balloon Time
Balloon Time is the leading brand of consumer helium balloon kits in North America. Balloon Time's family of products includes Balloon Time 30 Helium Balloon Kit, Balloon Time 50 Helium Balloon Kit, Balloon Time A La Carte helium tank, Balloon Time Party Create-A-Face Sticker Kit and Balloon Time Party Foil Helium Balloon Kit. The helium balloon kits are available at a variety of retailers worldwide. Visit BalloonTime.com to learn more about Balloon Time and its family of products or to locate a retailer.
Newsletter
Subscribe to our free newsletter to get creative crafts mailed to your inbox.