Coffee Cup Cozy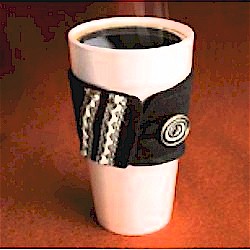 Dad will appreciate this special Coffee Cup Holder when he's drinking that hot cup of coffee from his favorite coffee shop.
Supplies
1 Kunin CraftCut 9" x 12" ClassicFelt™ in Cocoa Brown
1 black hair elastic band
¼ yard natural braid trim
1" wooden button
Needle
Thread
Scissors
Instructions
1. Cut out the pattern piece. Fold the piece of felt in half lengthwise, pin the
pattern piece to the felt and cut out 2 pieces of Cocoa Brown felt.

2. Glue ½ of the elastic hair band in between the two layers of felt as
shown on the pattern.

3. Glue the braid to the front of the wrap on the same end as the elastic
band as shown. Let dry. Trim off the ends of the braid as needed.

4. Pin the layers of the wrap together with matching edges and sew a ¼"
seam allowance around the outside edge.

5. Put the wrap around a commercial coffee cup and mark the button
placement with a pin. Stitch the button in place.
This project is reprinted courtesy of The Kunin Group where you will find a variety of projects using their felt products.
Patterns, Templates and Printables
Click on a pattern to open it in a new window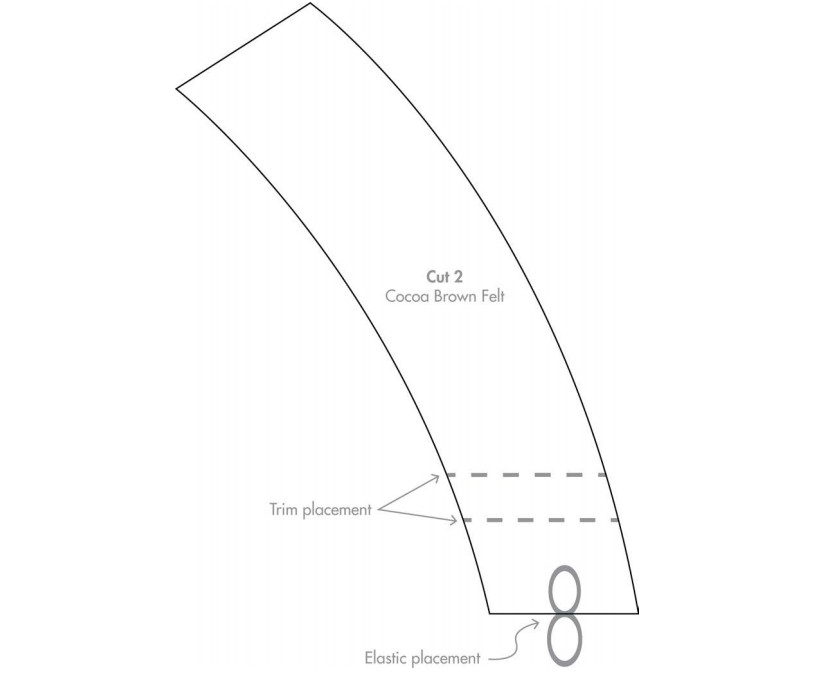 Contributor

The Kunin Group
The Kunin Group, a division of Foss Manufacturing Company, LLC, supplies a wide range of premium quality felt and fabrics to the worlds craft industry. Packaged for retail display, Kunin products are sold in retail outlets worldwide. All Kunin fabrics are made with Ecospun, the high-quality polyester fiber made from 100% post-consumer recycled plastic bottles. We are a green company as we spin the polyester fiber we use.