Candy Wrapper Bracelet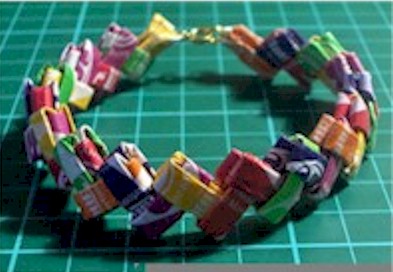 Don't throw away those candy and gum wrappers. Turn them into fun and funky bracelets. Kids will love to make a Candy Wrapper Bracelet and it makes a fun recycling project too. I remember my kids making these. Every craft that was old is new again.  There are step by step photos to help along the way.

Supplies
Candy or gum wrappers
3 Jump rings
Jewelry clasp
Large craft needle
Instructions
Take a sweet or gum wrapper. Fold the wrapper in half, width ways, and then unfold it again.
Fold the edges in, so that they meet in the middle.
Fold the wrapper in half again, with the edges tucked in, width ways and then unfold.
Repeat the previous steps and fold the edges in to the middle, width ways.
Fold it in half length ways to create a crease in the middle. Now fold the edges in, length ways, so that they meet at the crease in the middle.
You should now have a little V shape. Make a few of these.
Slip the two feet of the V through the holes in another V's legs. Take a third V and continue this along. Continue this with more and more folded wrappers, keep an eye on the pattern that is being formed so that you know which side to place the next folded wrapper is at.
Make a strip long enough to fit around your wrist, you could make it really big and then you could simply wear it like a bangle.
Pierce holes through the folded wrappers at both ends of the strip.
Slip a jump ring and jewelry clasp through one end. Slip two more jump rings through the other end and you're done.
Imagess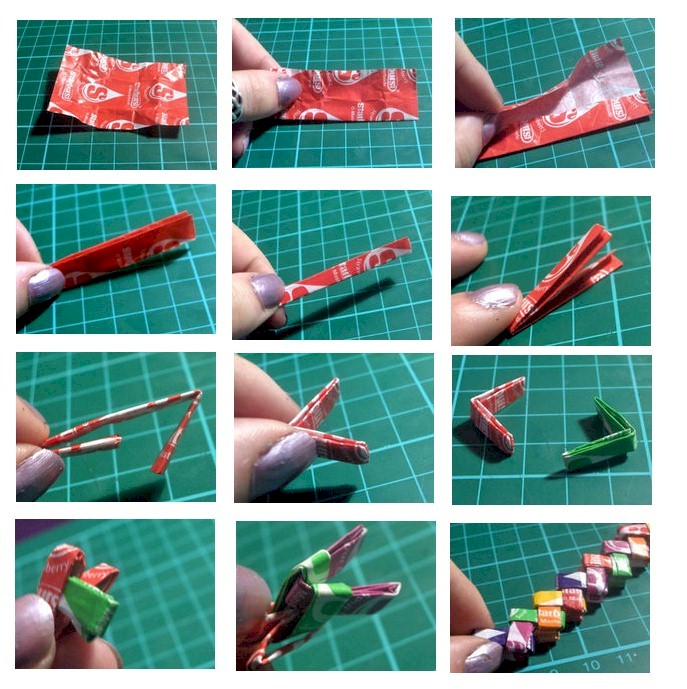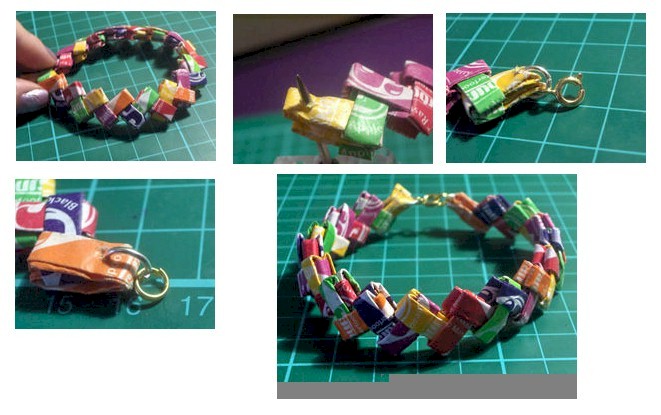 Contributor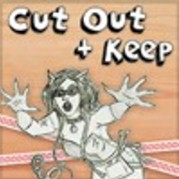 Cut Out And Keep
Cut Out + Keep is an online community for making and sharing step-by-step craft tutorials. Members can try out thousands of how-to craft projects, read our online magazine Snippets, listen to the podcast, read our crafty blog, add friends and chat in the forums. The site was started in 2003 as a craft blog by 23-year-old Scottish crafter, Cat Morley. http://www.catmorley.com
Supplies
Instructions
Click on P
Contributor

CutOut&Keep.net
Cut Out + Keep is an online community for making and sharing step-by-step craft tutorials. Members can try out thousands of how-to craft projects, read our online magazine Snippets, listen to the podcast, read our crafty blog, add friends and chat in the forums. The site was started in 2003 as a craft blog by 23-year-old Scottish crafter, Cat Morley. http://www.catmorley.com