Birds On The Wing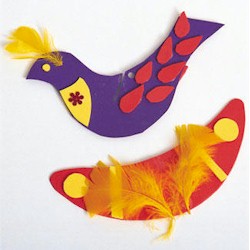 You may not find these birds in your backyard, but they will brighten your house and put smiles on the faces of their creators.
Supplies
12" x 18" sheets of orange, yellow and purple
Fun Foam
Hole punch
Feathers: red and yellow
Decorative sequins
White glue
Bright yarn
Small tree branch
Instructions
Trace outlines of patterns (page 2) on Fun Foam and cut out 4 of each. For each bird: Cut slit and punch hole in body as shown.
Decorate by gluing on feathers, sequins and fancy feathers and collars cut from Fun Foam.

Dab glue on slit in body and slide wing in place; hold till glue sets.
Knot yarn through hole and tie other end to branch. Hang indoors or out.
This craft has been reprinted courtesy of Women's Day.
Patterns, Templates and Printables
Click on a pattern to open it in a new window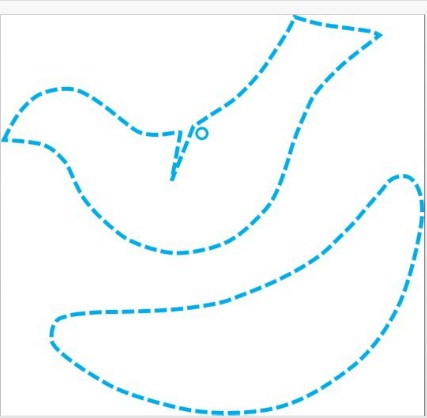 Contributor

Women's Day
WomansDay.com is the online destination for the popular women's magazine and is updated daily with the latest news and advice in a variety of areas, including health, food, family, relationships and style. Whether you are looking for ways to save money or want to find a fun craft project to do with the kids, WomansDay.com has everything you need to "Live Well Every Day."