Animal Pun Cards for Kids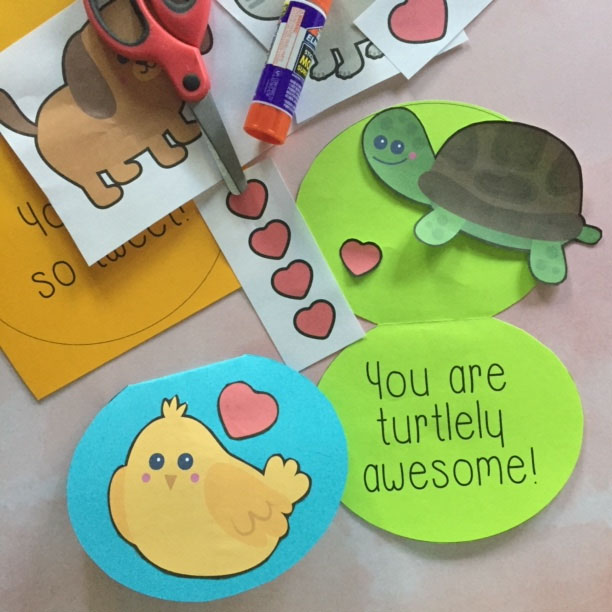 These Animal Pun Cards for kids will have them rolling on the floor and trying them out on anyone they can get to listen. The grin on their face when adults crack up at their puns will be priceless. We all need an opportunity to laugh these days and these Animal Pun Cards are a great project to achieve that end.
Trivia:
There is an Olympics of Puns held every year in Austin Texas called the O. Henry Pun Off. Source – Mental Floss – 10 Pun-derful Facts About Puns.
Supplies
White Paper
Colored Paper
Scissors
Glue Stick
Crayons, Markers or Colored Pencils (optional)
Instructions
Print out and cut the animals. If you select the black and white version, have the children color the items before cutting them out. It will be easier.
Print and cut out the Pun Cards on colored paper if you have it.
Glue the animals to the appropriate card. Mom/Dad you may have to help with the reading to make sure the children pair them up properly.
Now the kids can regale their elders with their ability to tell these simple but satisfying puns. Their peers may not be as easily impressed.
Patterns, Templates and Printables
Click on a pattern to open it in a new window to print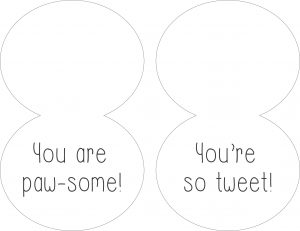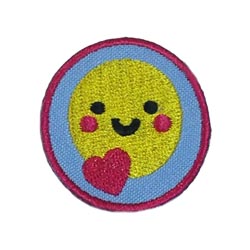 Award your kids with an inexpensive and colorful Happiness Helper Patch from MakingFriends.com. They can wear them, collect them or trade them.
Supplies
Instructions
Contributor

Sudbudz
Want to have some creative family time? Print out our SudBudz® Masks and get crafty with the kiddos! More than just a typical Fizzy Bath Ball, SudPrize® is a first ever line of skin-loving and natural bath products that make bath time Fun for Kids and Easy for Moms. A Free companion App, SudBudz® engages your children into an immersive world of special and unique characters called SudBudz®.
Tags easy kids crafts