Printable Abraham Lincoln Puppet Mask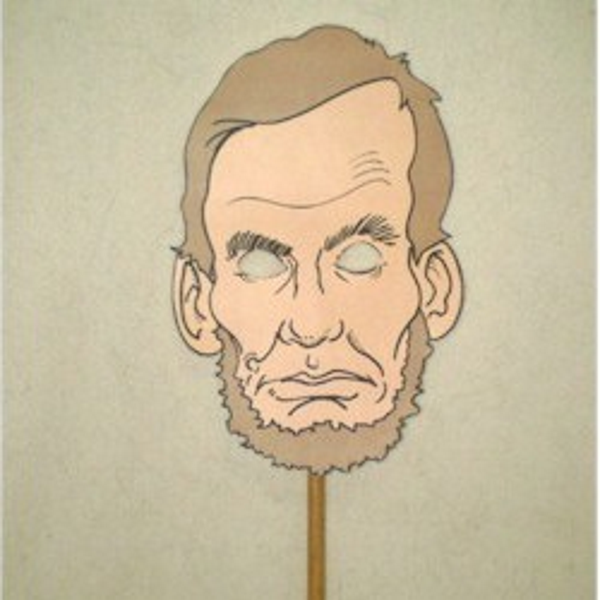 One of our best known presidents is Abraham Lincoln. Kids will enjoy making this cut out Abraham Lincoln Puppet Mask of our 16th president. Acting out the part of Lincoln is a good way for children to have a long lasting memory of this important president.
Trivia:
At 6 foot, 4 inches, Abraham Lincoln was the tallest president and at 6 foot he had the largest shoe-size documented. He wore a size 14! Source: Constitution Center – The Things You Didn't Know About Abraham Lincoln 
Scissors
Printer
Dowel
Tape
Markers, crayons or colored pencils (optional)
Instructions
Click on Printables and print out the pattern in either color or black and white.
Color the pattern first if you selected the black and white option. Cut out pattern and eyes.
Tape onto the dowel and turn anyone into Abraham Lincoln.
You might also like to make a George Washington Puppet.
Patterns, Templates and Printables
Click on a pattern to open it in a new window to print
Supplies
Instructions
Contributor

Sudbudz
Want to have some creative family time? Print out our SudBudz® Masks and get crafty with the kiddos! More than just a typical Fizzy Bath Ball, SudPrize® is a first ever line of skin-loving and natural bath products that make bath time Fun for Kids and Easy for Moms. A Free companion App, SudBudz® engages your children into an immersive world of special and unique characters called SudBudz®.