Presidents Coloring Pages
These Presidents Coloring Pages are fun to color and contain some fun facts about some of our presidents. Assign a president to each child and see what other fun facts they can discover to share with their classmates.
Trivia:
The Constitution clearly spells out three age requirements for public office. First, the President and Vice President must be 35 years of age or older when assuming office; a Senator must be 30 years of age, and a member of the House must be 25 years of age.  Source: Constitution Center –  Why does a presidential candidate need to be 35 years old anyway?
Supplies
White Paper
Crayons, Markers or Colored Pencils
Printer
Instructions
Print out enough copies so that each child has at least one or more and have them sit at a comfortable table with their favorite coloring materials.
 They know what to do from there.
Patterns, Templates and Printables
Click on a pattern to open it in a new window to print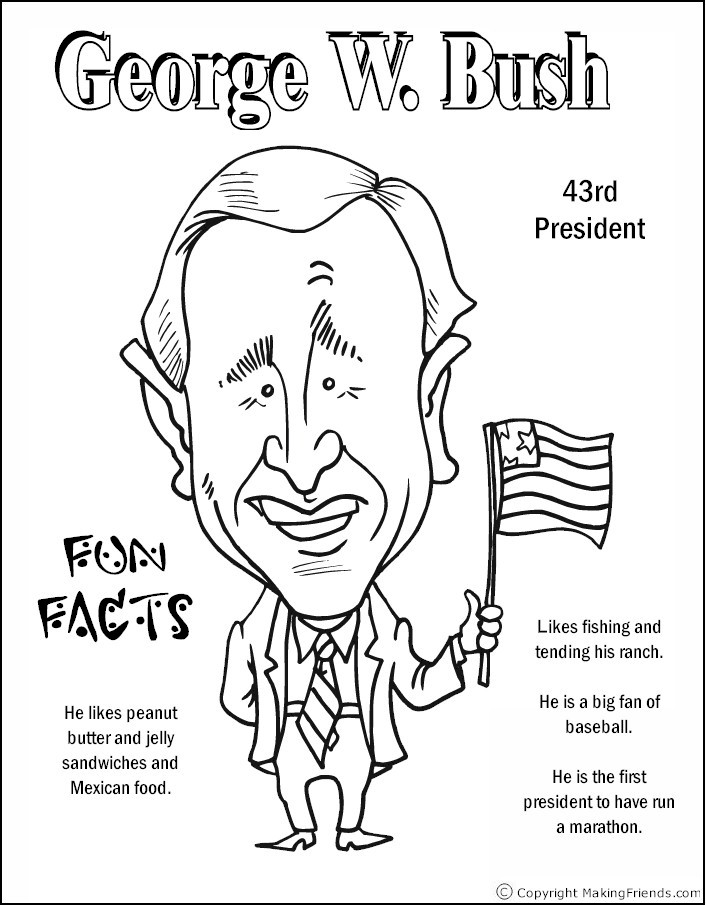 Supplies
Instructions
Patterns, Templates and Printables
Click on a pattern to open it in a new window