Wild and Wacky Invitations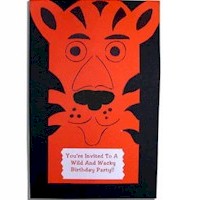 Giving a wild and wacky party….here are the perfect Wild and Wacky Invitations for the kids to make. It is also a great invitation to VBS Jungle or VBS Safari activities.
Trivia:  Tigers can reach a length of up to 3.3 metres (11 feet) and weigh as much as 300 kilograms (660 pounds)
Supplies
Construction paper – orange, black, white
Paper edgers
Glue
Black marker
Double-sided tape
Scissors
Pencil
Ruler
Computer and printer
Instructions
Print and trace and cut a tiger face from orange construction paper.
Using a black marker, draw and color in tiger face details on the orange piece. Along the bottom of the face write: You're Invited to a Wild and Wacky Birthday Party!
Measure and cut a 5-1/2" x 8-1/2" piece of black construction paper.
Measure and cut a 3" x 5-1/2" strip of white paper for the inside message using decorative paper edgers. Adhere to center of black paper with double-sided tape. Using a marker write the invitation information (for, date, time, place, R.S.V.P.)
Apply a dab of paper glue to the 3 tabs on the orange face. Bend tabs over top edge of black paper and press to seal in place.
Optional:
Use your computer and printer to make the messages on the outside and inside of the invitation. Cut each message out with paper edgers and adhere to invitation with double-sided tape.
Patterns, Templates and Printables
Click on a pattern to open it in a new window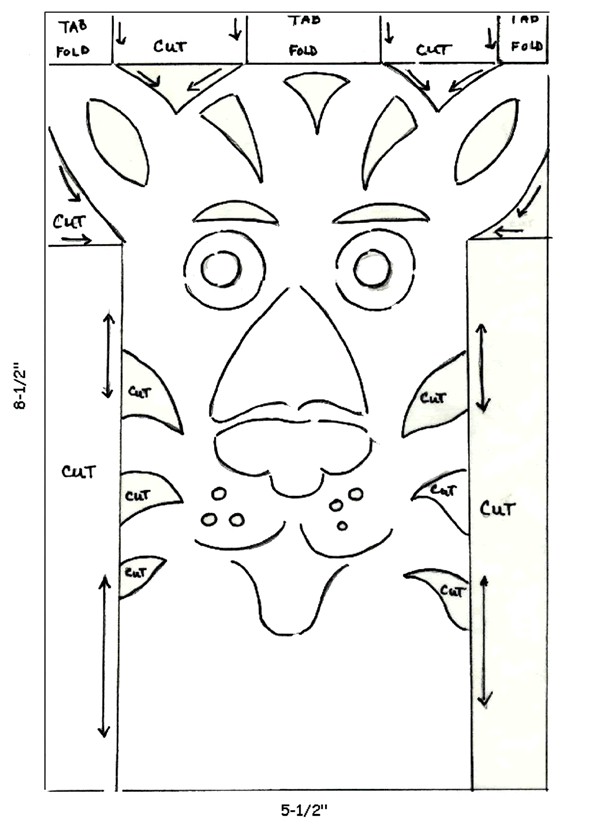 Contributor
HANDS ON Crafts for Kids
Remember what we all say at Hands On Crafts for Kids, "there's no right or wrong way to crafting…only our way!" We hope that you will join us for Hands On Crafts for Kids – Back to Basics.