Thumbprint Fish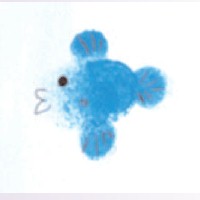 Kids love to get their hands into their crafts and this simple Thumbprint Fish is sure to delight them all.
Supplies
White paper
Stamp Pad or Paint
Black Marker
Instructions
Make a thumbprint on your paper.
Now use your fingertips for the fins and the tail.
Add the eye and the mouth with the marker using the photo for reference.
Use the marker to make the gills and the fins.
Be creative and create your own unique fish of the sea.
This craft is reprinted courtesy of The Art Angels Web Crafts.
Contributor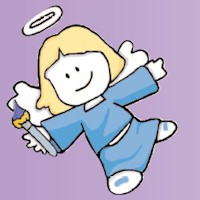 Art Angels Web Crafts
The Art Angels was created by Vicky Connor when her son was 8 months old in a bid to get out of the house but be at home with him most of the time. Now her hobby has accidently become a full time job with the company expanding to include new areas of the country and the ever busy Corporate arm. Vicky is the author of "The Art Angels Book of Easy Crafts for Kids" (published by Clementine Publishing which she created in 2008 along with her best friend Teri Smyth) and she writes for various magazines including Northern Life and Northern Life Kids.