Thumbprint Fall Tree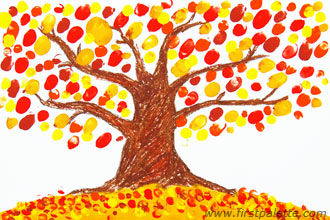 This Thumbprint Fall Tree is a fun way to mark the Fall season. The beautiful reds, yellows and oranges are sure to delight their sense of color and brighten up the front of the family refrigerator or the class bulletin board.
Trivia: When leaves change color, from green to yellow, bright orange or red, you'll know trees are beginning their long winter's rest.
Supplies
Sketch paper or construction paper
Brown crayon or oil pastel
Tempera paint or finger paint
Instructions
Draw an outline of a tree trunk on sketch paper or construction paper or use the template provided. Color the trunk with brown crayon or oil pastel.
Prepare finger paint or tempera paint in shades of brown, yellow, red, and orange.
Dip your finger onto one color of paint and start finger painting the leaves.
You can use one finger or all of your fingers for painting. Paint with all the colors in your palette until you've filled the tree with autumn leaves.
Finger paint a ground at the base of your tree. Move your finger from side to side to spread out the paint.
You can also finger paint some fallen leaves on the ground or paint on birds, clouds or whatever detail you like.
Allow the paint to dry before putting up your lovely autumn picture on display.
Patterns, Templates and Printables
Click on a pattern to open it in a new window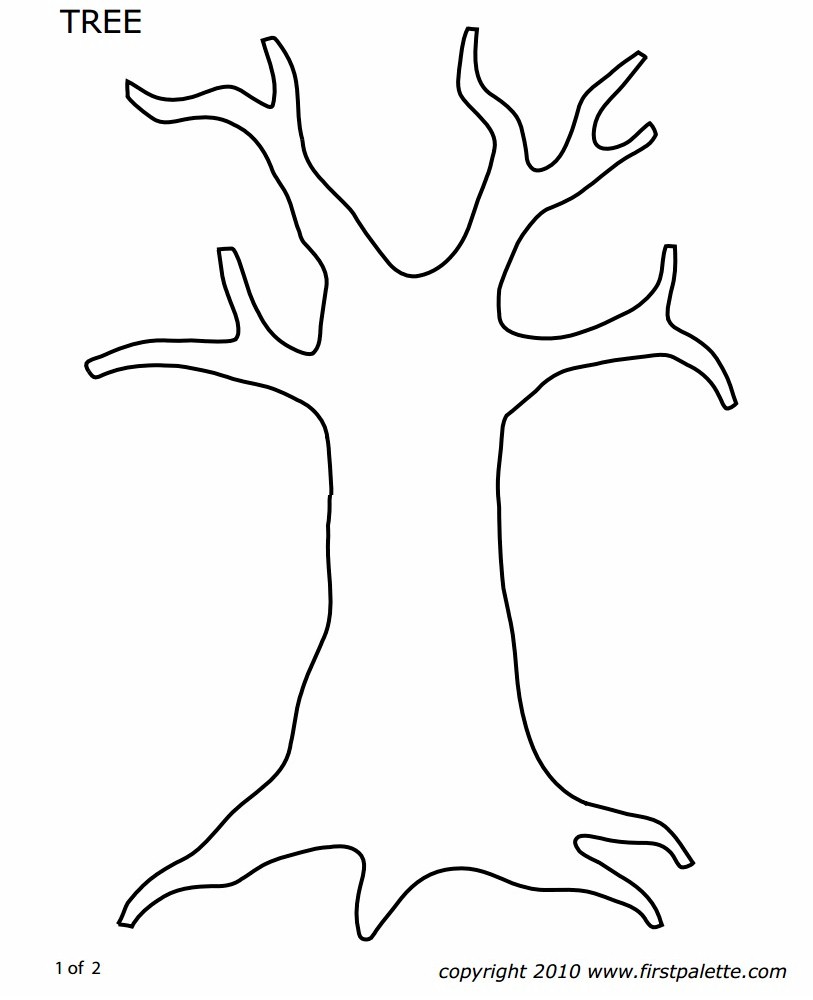 Contributor

FirstPalette.com
A free resource for fun and educational kids' crafts, the site features a step-by-step guide for each craft project and includes printable templates, art recipes, and environment-friendly tips for crafting.