Silly Weather Forecaster
We're not sure who came up with this Silly Weather Forecaster but it sure is fun to make when you are learning about the weather. Everyone is an expert when you can state the obvious. This Silly Weather Forecaster is a great camp project especially on a rainy day.
Trivia
Weather forecasts today depend on collecting and analyzing data and measurements from around the world. As amateurs we use Anemometers, Barometers, Hygrometers, Rain Gauges, Sundials, Thermometers, Windsocks, and Weather Vanes.
Supplies
Yarn
10 mm Wiggle Eyes
Tacky Glue
Key Ring
Card Stock
Weather Saying
Large Piece of Cardboard
Hole Punch
Instructions
Wrap yarn about 25 times around the long side of the cardboard. Cut yarn at the edge.
Slide a key ring to the middle of the yarn and fold in half. Smooth the yarn bundles together and tie tightly with a small piece of yarn about 1″ from the key ring.
Separate into three sections and braid.
Tie the bottom together with a piece of yarn.
Click on the Printable below and print Weather Saying on card stock. Trim.
Punch hole.
Tie to ring with a piece of yarn.
Patterns, Templates and Printables
Click on a pattern to open it in a new window to print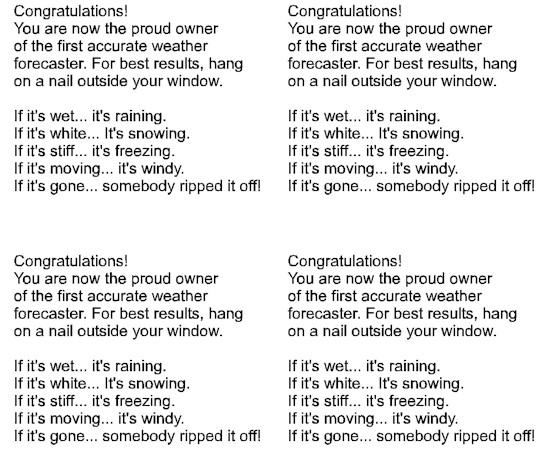 Supplies
Instructions
Patterns, Templates and Printables
Click on a pattern to open it in a new window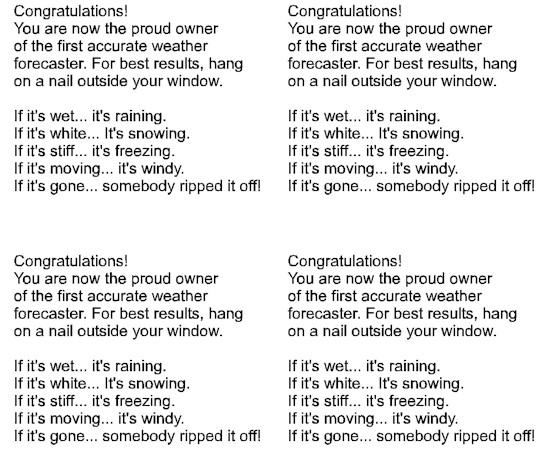 Contributor

Sudbudz
Want to have some creative family time? Print out our SudBudz® Masks and get crafty with the kiddos! More than just a typical Fizzy Bath Ball, SudPrize® is a first ever line of skin-loving and natural bath products that make bath time Fun for Kids and Easy for Moms. A Free companion App, SudBudz® engages your children into an immersive world of special and unique characters called SudBudz®.
Tags camp craftseasy kids craftskids craftsyarn crafts for kids