September Zodiac Coloring Page (Virgo)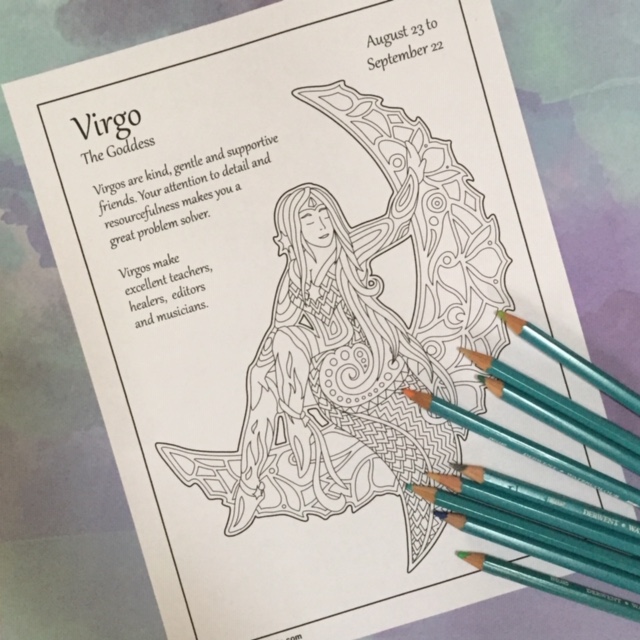 The September Zodiac Coloring Page is Virgo and is associated with people born between August 23rd and September 22nd. Since I am a Virgo, I think it is the best sign. (Virgos are supposed to be humble, guess I failed that one.) If you have a Virgo for a friend you will find they are very loyal and supportive.  If you are having a birthday party, why not think of Zodiac themed games to play. Kids love to explore the personalities behind their signs.
Trivia:
Virgos are filled with love and affection forever. Their hearts remain kind and humble, as they are always trying to help anyone and everyone in their life. Source: The 10 Best & Worst Zodiac Personality Traits Of Virgo 
Supplies
White Paper
Colored Pencils, Markers or Crayons
Instructions
Set the kids up at a comfortable table with their favorite coloring materials and turn them loose to select their own color schemes.
Patterns, Templates and Printables
Click on a pattern to open it in a new window to print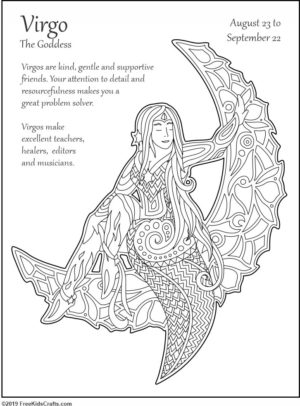 Supplies
Instructions
Contributor

Sudbudz
Want to have some creative family time? Print out our SudBudz® Masks and get crafty with the kiddos! More than just a typical Fizzy Bath Ball, SudPrize® is a first ever line of skin-loving and natural bath products that make bath time Fun for Kids and Easy for Moms. A Free companion App, SudBudz® engages your children into an immersive world of special and unique characters called SudBudz®.
Tags zodiac