Recycled Sock Gloves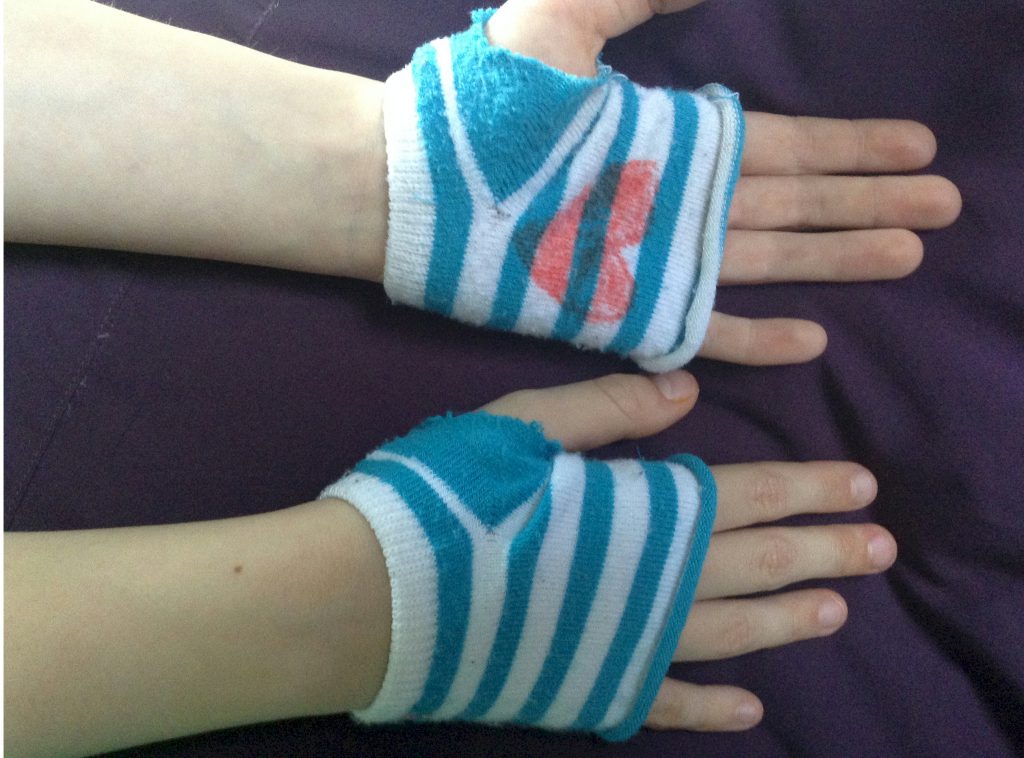 Contest Winner  Jace is  9 years old submitted these Recycled Sock Gloves and is in 4th grade. Jace lives in Port Huron, MI and enjoys sports,dance, gymnastics, and softball. His favorite subject at school is Art and  favorite season is summer.
Supplies
A pair of plain socks
Fabric markers (any kind)
Scissors.
Instructions
First with your scissors you are going to cut off the toe part of your socks .That will be where your fingers except you're thumb will go.
Next with your scissors where the heel spot is, cut a half circle. Make sure you cut both sides.That will be your thumb hole.
Finally color your sock with your fabric markers.Now you have your stylish easy DIY sock gloves. This craft is quick and easy to do.
I hope you enjoy making this fun craft.
Contributor

FreeKidsCrafts Contest Winner
IT'S A WINNER! Take a look at what one of our talented viewers submitted to share with you. This craft was selected as one of this month's winners to received $50 in craft supplies. Click here to find out how you can enter your original creation for our judges consideration.