Kwanzaa Gift Pouch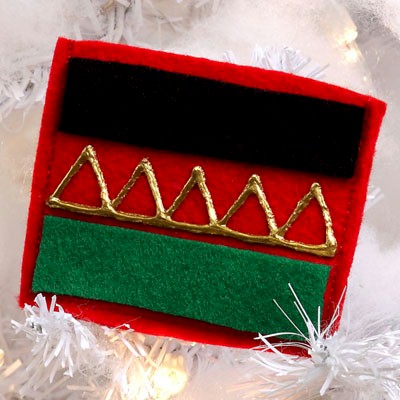 Make this colorful Kwanzaa Gift Pouch to hold money, gift cards or a tiny treasure for someone special as you celebrate Kwanzaa with family and friends.
Supplies
Aleene's® Fabric Fusion® Permanent Fabric Adhesive
Tulip® Dimensional Fabric Paint Gold Metallics
Needle and thread
Felt Squares – black, green, red
White chalk sharpened to a point
Sewing machine with matching thread
Scissors
Sewing pins
Paper towels
Instructions
1. Cut red felt for envelope. Layer and sew red felt horizontally. Sew on three sides to create pocket.
2. The front section can be cut slightly shorter on one side so back shows.
3. Sew a ¼" seam then trim to a scant 1/8"
4. Cut out dip in top layer if desired when finished.
5. Pin and cut patterns pieces from felt then glue in place. White chalk can be used to draw patterns onto felt if needed. Brush off excess chalk after glue is thoroughly dry.
6. Test flow of 3D Fashion Paint on paper towel using an even pressure on bottle for a smooth line. Detail with Gold Metallics in pattern shown. Keep tip of paint bottle wiped with paper towels for clean lines. Let dry.
Patterns, Templates and Printables
Click on a pattern to open it in a new window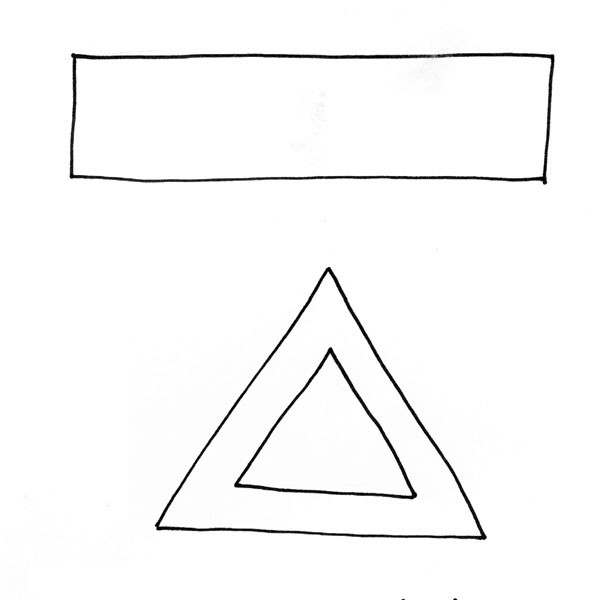 Contributor

ILoveToCreate.com
Where you can explore and share, crafters can play and artists can grow!