Bowling Set From Recycled Plastic Bottles
Make this fun, colorful & inexpensive bowling set from recycled plastic bottles with your child.  This will provide a fun do-together activity, exercise and a real sense of accomplishment for your child and teach them a lesson in recycling too.
Trivia: According to the Recycling Coalition of Utah plastic takes up to 1,000 years to degrade in a landfill and Americans throw away 35 billion plastic bottles every year.
Supplies
6 empty plastic bottles (we used drink containers from kids meals that were saved from fast food places)
Foam ball
Gesso (white paint from art/craft sections)
Non-toxic colored paints
Brush
Optional : 6 small foam balls/glue (we used foam replacement balls)
Instructions
Wash bottles and lids and let dry thoroughly.
Screw lids on tightly.
Paint bottles with gesso and let dry. This is a primer that will keep paint from scraping off any smooth/shiny surface.  Editor's note: Another option is to roughen the surface with sandpaper which allows the paint to adhere.
Paint each bottle a solid color and when dry, decorate as you and your child wish. We just did stripes and dots.
Let dry thoroughly before letting your little bowler get his first strike!
Contributor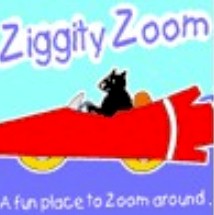 Ziggity Zoom
*ZiggityZoom* is recognized as a Best Kids site, featuring Fun Crafts, Games and Printables. This family site is a destination for parents and kids for Recyclable Craft Projects & Educational Fun.
Contributor

Sudbudz
Want to have some creative family time? Print out our SudBudz® Masks and get crafty with the kiddos! More than just a typical Fizzy Bath Ball, SudPrize® is a first ever line of skin-loving and natural bath products that make bath time Fun for Kids and Easy for Moms. A Free companion App, SudBudz® engages your children into an immersive world of special and unique characters called SudBudz®.