Popcorn Lamb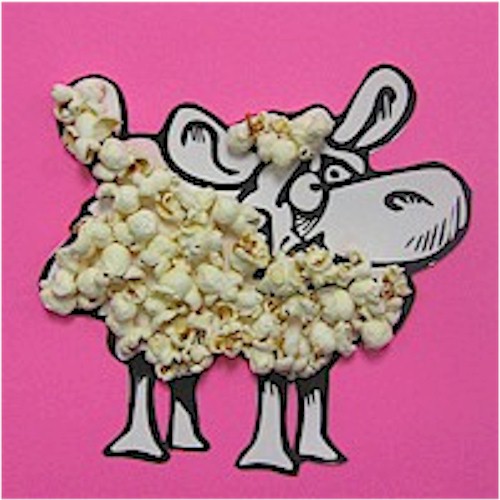 Pop into the Easter season with this Popcorn Lamb that is easy for even the little crafters (if you can keep them from eating the supplies)! This is a fun  project for one or more children and also an inexpensive activity for Sunday School teachers or for an Easter themed birthday party activity. Supplies don't have to be expensive and leftover popcorn is a great snack. Don't be afraid to experiment with your crafting materials. Another project you might want to consider is this Handprint Lamb
Trivia:
How does corn become popcorn? Each kernel contains a tiny drop of water. When heated, the water expands causing the kernel to explode and flip inside out and presto we have popcorn! Source: Mr. Nussbaum – The History of Popcorn
Supplies
White and Pink Card Stock
Popped Popcorn
Tacky Glue
Scissors
Instructions
Print lamb pattern on white card stock.
Cut out and glue to colored card stock.
Next glue the popcorn to the lamb by dipping it in tacky glue and gently pressing it to the wholly part of the lamb.
Young children have a limited attention span so easy projects like this allow them to be happy with a completed project to take home.
Patterns, Templates and Printables
Click on a pattern to open it in a new window to print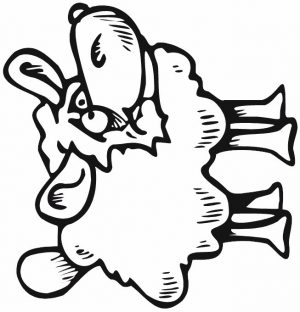 Supplies
Instructions
Contributor

Sudbudz
Want to have some creative family time? Print out our SudBudz® Masks and get crafty with the kiddos! More than just a typical Fizzy Bath Ball, SudPrize® is a first ever line of skin-loving and natural bath products that make bath time Fun for Kids and Easy for Moms. A Free companion App, SudBudz® engages your children into an immersive world of special and unique characters called SudBudz®.