Paper Plate Penguin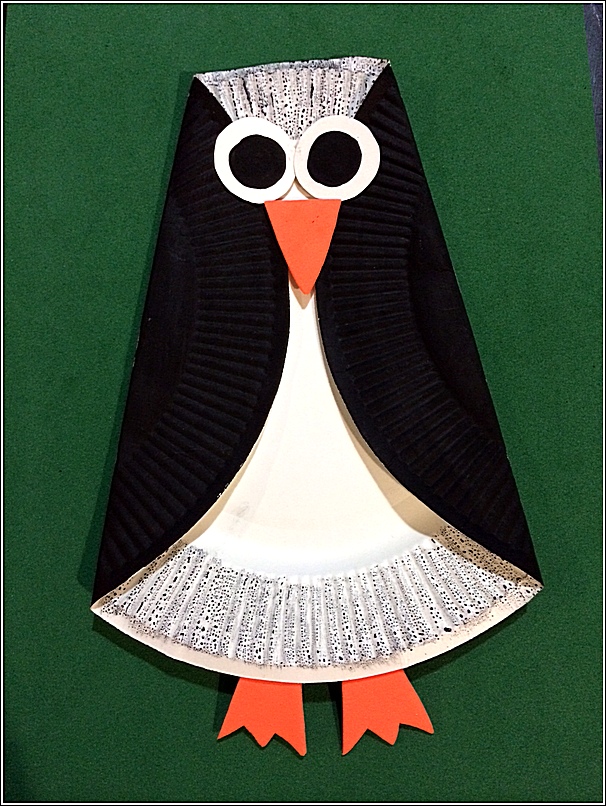 Show the kids how to make this easy Paper Plate Penguin and you will see smiles on their faces as they display their craft to family and friends. Paper plates make great craft materials so be sure to keep them on hand.
Supplies
White Paper Plate
Black Paint
Paintbrush
Construction Paper: Orange, Black & White
Scissors
Glue
Instructions
Fold two sides as the wings.
Paint the folded area black.
Using the picture as a reference cut eyes, beak and feet and glue as pictured.
Contributor

Crafty-Crafted.com
Crafty Crafted is a craft idea center suitable for children or toddlers to follow. By crafting, children will be able to gain control of their motor skills and thus improving the creative side of their brains.