Paper Bag Dog Puppet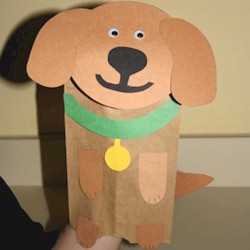 This Paper Bag Dog Puppet is an easy and  fun craft for young kids to make and enjoy.  Paper bags and puppets are a natural combination for lots of fun. The Paper Bag Dog Puppet will be a favorite of all the little kids and spur their imaginations for hours of play.
Trivia: Punch and Judy are some of the most popular hand puppets, even though they started off as puppets for adults. Records of Punch and Judy puppets date back to 1662.
Supplies
Brown paper lunch bag
Construction paper Dog craft template 1  Dog craft template 2
2 googly eyes
Glue
Scissors
Instructions
To make this Paper Bag Puppet, click on the templates and print out the dog pattern and cut out the pieces. Trace onto construction paper.
Your dog craft can be any color you'd like – we went with a brown dog with a green collar. Cut out your pieces.
Place your still-folded lunch bag on the table. You want to have the bottom of the bag facing up towards you as shown in the picture. Glue your collar onto the bag as shown.
Glue the circle (head) onto the bottom flap of the bag. Glue an ear onto each side.
Glue on the googly eyes and the nose/mouth.
Glue the name tag onto the collar. 
Glue the longer set of paws midway down the bag and the shorter set of paws at the bottom of the bag (near the opening)
Now you are ready to have an afternoon of puppet fun.
Patterns, Templates and Printables
Click on a pattern to open it in a new window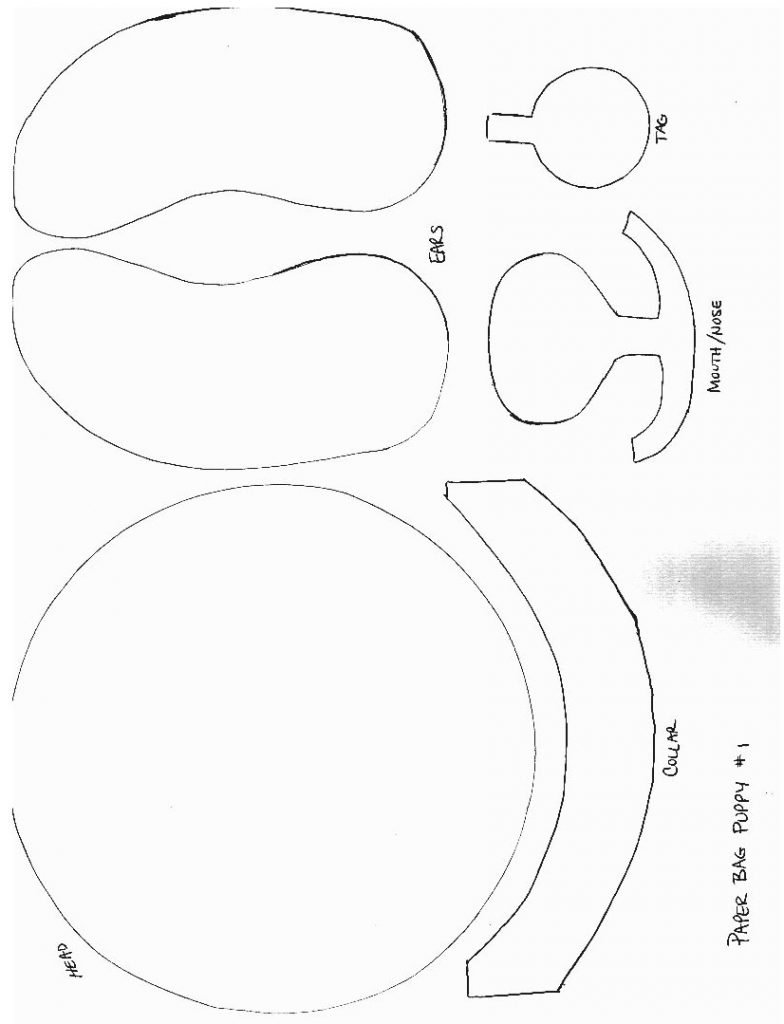 Contributor

AllKidsNetwork.com
All Kids Network is a network of websites dedicated to providing fun and educational activities for parents and teachers to do with their kids. We have hundreds of kids craft ideas, kids worksheets, printable kids activities and more. So far, we have two main sites - allkidsnetwork.com and kidslearningstation.com.