Panda Storage Box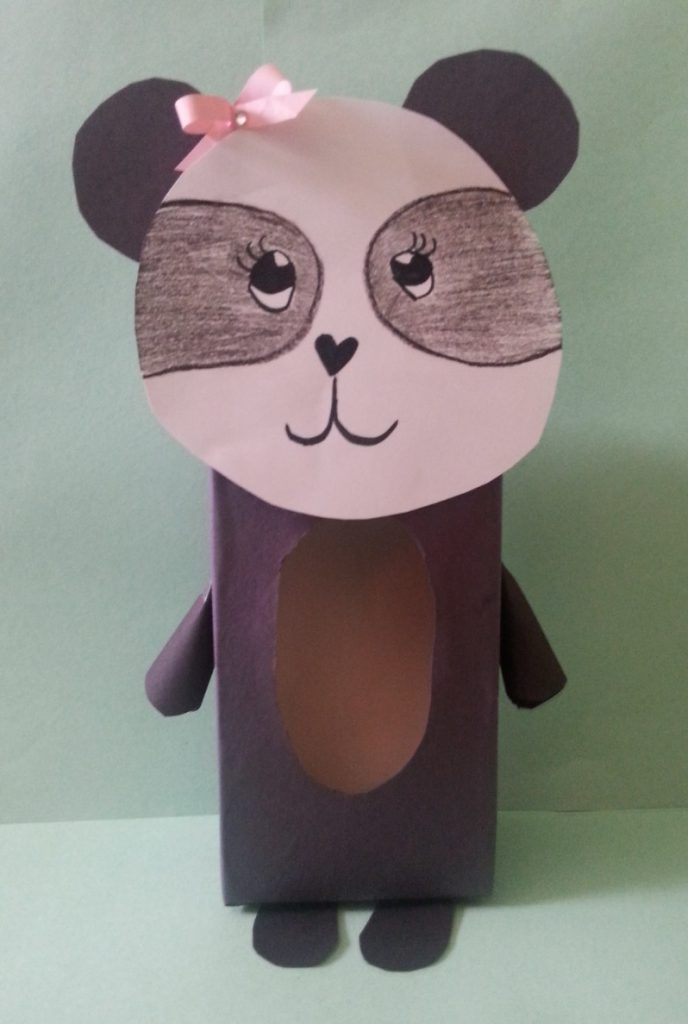 Our Panda Storage Box contest winner, 12 year old Esther, from Milwaukee, Wisconsin says "I love doing crafts. Making crafts and doing art is one of my biggest hobbies. One of the things I like doing with my crafts is giving them to other people. I don't like throwing away stuff that I can make into something new. Instead of just sitting around doing nothing I get some paper and have fun making all kinds of things."
Trivia: Fossil remains show that giant pandas have been around for at least 600,000 years.
Supplies
Empty tissue box
Black and white construction paper
Glue
Scissors
Black marker
Instructions
First, take your black construction paper and measure it out on your tissue box and cut out the middle.
Next, glue it on.
After that, cut out a circle of white construction paper, draw a cute face on it, and glue it on.
Then, cut out to cone shapes, roll them up and glue them on.
Then cut out ovals and glue them on the feet. Now you are done.
You can now store whatever you want to put in it.
Contributor

FreeKidsCrafts Contest Winner
IT'S A WINNER! Take a look at what one of our talented viewers submitted to share with you. This craft was selected as one of this month's winners to received $50 in craft supplies. Click here to find out how you can enter your original creation for our judges consideration.
Sorry - Comments are closed