Wine Cork Apple Print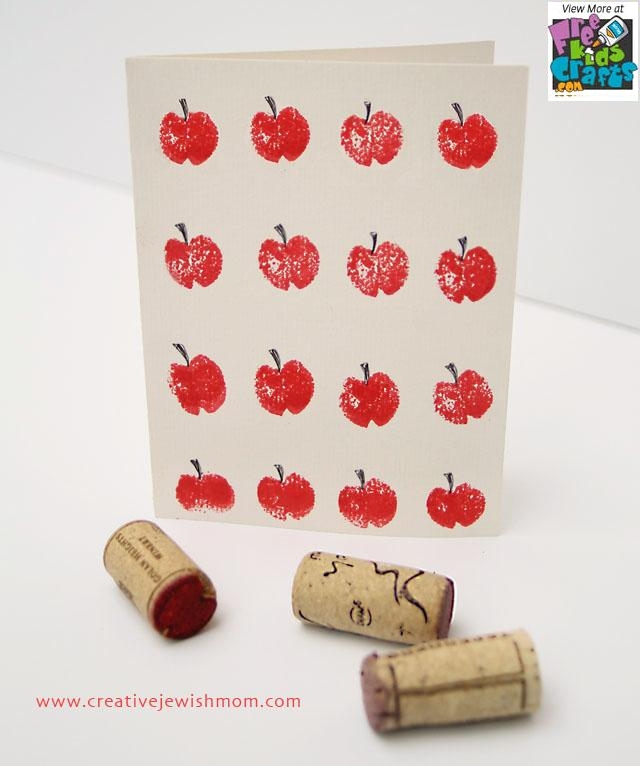 This Wine Cork Apple Print will make a beautiful card or wrapping paper for Rosh Hashanna for a special family member or special friend.
Trivia: Rosh Hashanah is the autumnal festival celebrating the start of the Jewish New Year.
Supplies
Wine cork
Sharp knife
Red stamp pad
Black pen
Card stock
Instructions
Using a sharp knife or a craft knife, simply remove from the cork two notches, one for the indentation at the top of the apple and one for the indentation for the bottom of the apple. That's it!
Stamp carefully, with a towel under the cardstock to enable a better print, and set aside to dry before adding details.
Contributor

CreativeJewishMom.com
Visit me at CreativeJewishMom.com. on the exciting journey of giving greater meaning to the everyday through creativity. This blog is my way of sharing with you the joys of crafting, decorating, cooking, and gardening. I love simple ideas, recycling and quick transformations.