Monster Mash Up Felt Face
Use cheap craft felt to create this Halloween monster mash-up felt face activity for the kids. The activity is played on a 9×12 piece of felt, which is actually one side of the felt pocket where all the pieces are stored. This activity has inspired lots of giggles at our house in the past week as they made Dracula have hair bows, Frankenstein have a pumpkin mouth and the Witch girl have a mustache.
Supplies
9×12 sheet of green felt
9×12 sheet of bright green felt
9×12 sheet of orange felt
9×12 sheet of black felt
9×12 sheet of yellow felt
9×12 sheet of purple felt
9×12 sheet of white felt
9×12 sheet of red felt
Googly eyes
Scissors
Sewing machine or needle and thread
Instructions
Place whole sheet of green felt back-to-back with orange felt, wrong sides together. Use a sewing machine and sew around three sides to create a large pocket. (If you don't have a sewing machine use embroidery floss and sew a blanket stitch (how to here) around three sides.)

Click on Printables and download monster face templates and cut out felt pieces in matching colors.

Add a couple googly eyes into the mix of felt pieces.

Play activity and store pieces inside pocket when finished.
This craft is reprinted courtesy of The Craft Nest.
Patterns, Templates and Printables
Click on a pattern to open it in a new window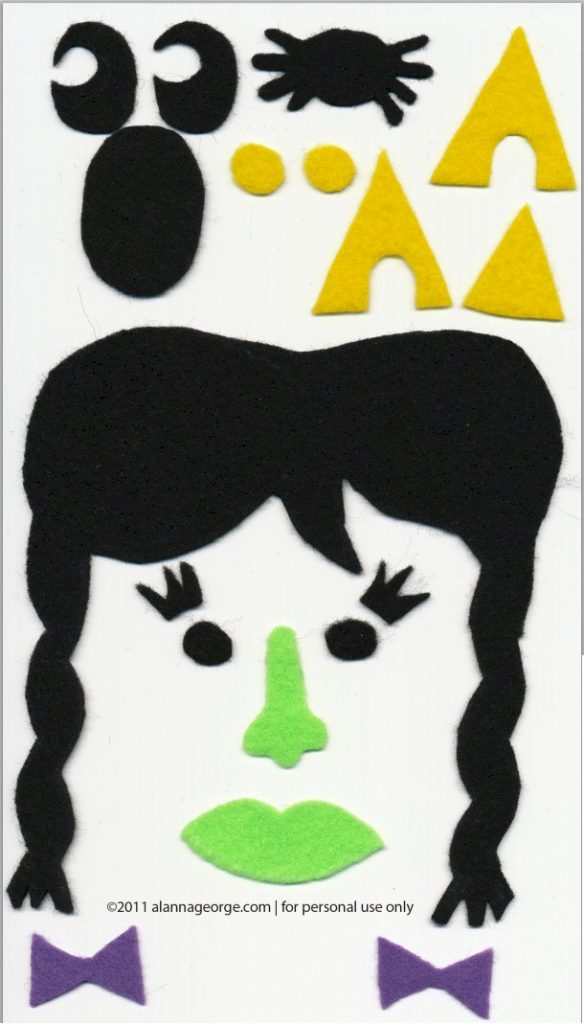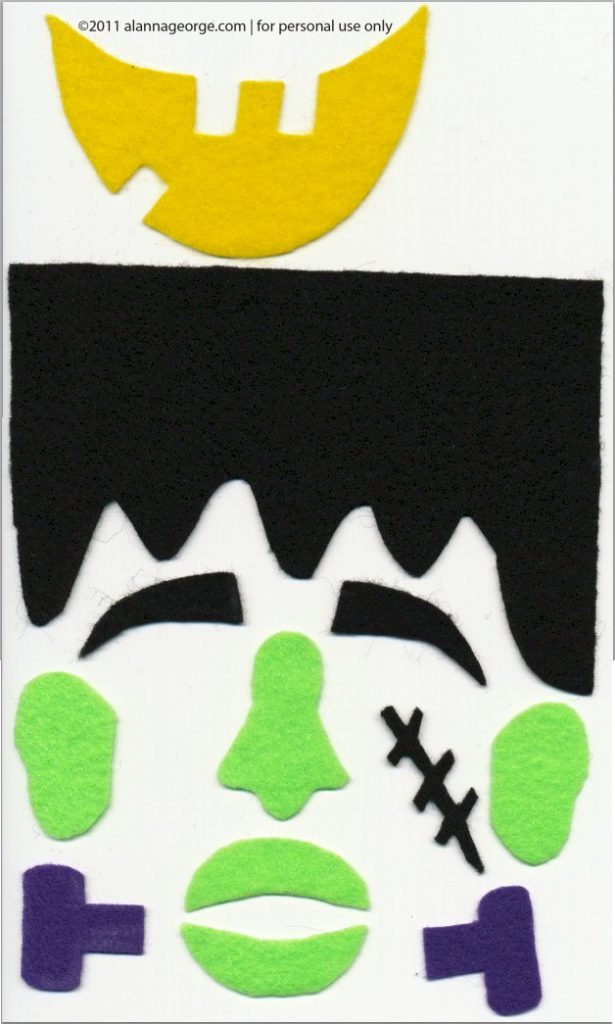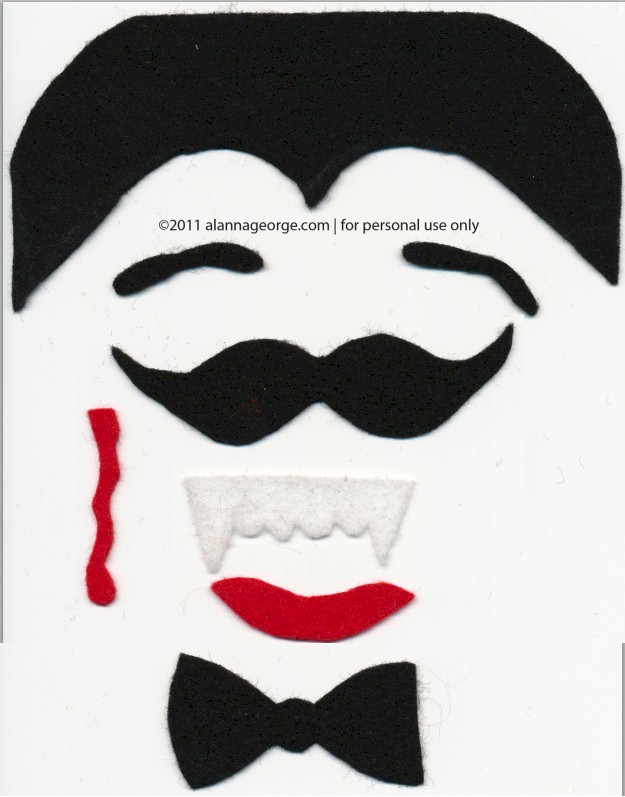 Contributor

The Craft Nest
Alanna began her career as a Design Manager in the scrapbooking industry. After the birth of her first daughter she turned freelance designer, crafter and stay-at-home mom. She resides in Michigan with her husband and their four kids (2 girls and 2 boys). You can find more crafting ideas and how to's at her blog, Alanna George | The Craft Nest (www.alannageorge.com).