Long Necked Giraffe Craft
This long necked giraffe craft will make a fun addition to your homemade zoo. Kids love seeing all the exotic animals and making and adding this giraffe to their collection will put a smile on their faces. You can also tell them all about where giraffe's live and what they eat.
Trivia: Giraffes primarily eat the leaves and twigs of acacia, mimosa, and wild apricot trees.  Still, their diet does extend well beyond the more commonly eaten plants just mentioned. They even eat some fruit. Source: Online Biology Dictionary – What do giraffes eat?
Supplies
Heavy weight paper
Scissors
Craft Stick
Tape
Crayons or Markers
Instructions
To create a long necked giraffe, click on printables and cut out a giraffe body and a giraffe neck from a heavier weight paper using the templates.
Cut a slit in giraffe body where the line is marked on the template large enough for the neck to slide through.
Attach the neck to a craft stick with tape, this will enable you to slide and expand the giraffe's neck when you want. Slide the neck through the giraffe's body and now you are ready to decorate your long-necked giraffe.
Decorate with crayons, pre-cut shapes and designs, brown giraffe spots, and whatever materials you wish.
Patterns, Templates and Printables
Click on a pattern to open it in a new window to print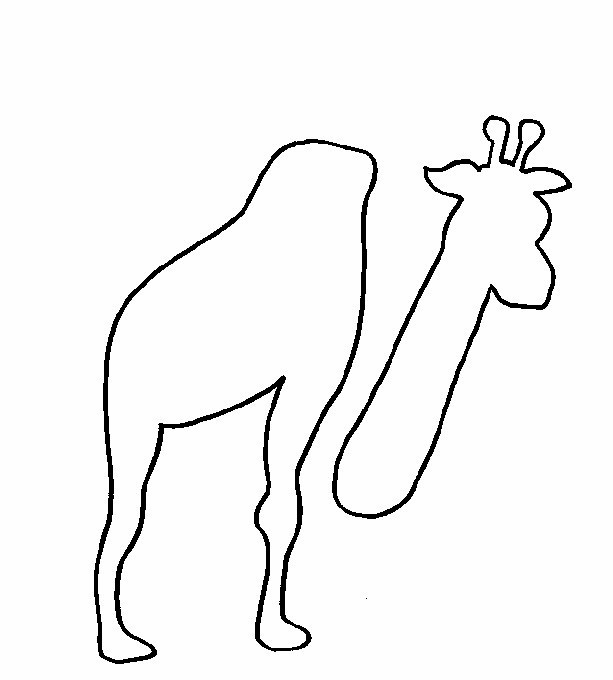 Contributor

thebestkidsbooksite.com
This site contains suggested reading material and crafts to help young readers relate to the stories.
Supplies
Instructions
Contributor

Sudbudz
Want to have some creative family time? Print out our SudBudz® Masks and get crafty with the kiddos! More than just a typical Fizzy Bath Ball, SudPrize® is a first ever line of skin-loving and natural bath products that make bath time Fun for Kids and Easy for Moms. A Free companion App, SudBudz® engages your children into an immersive world of special and unique characters called SudBudz®.