Kiss Flower Bouquet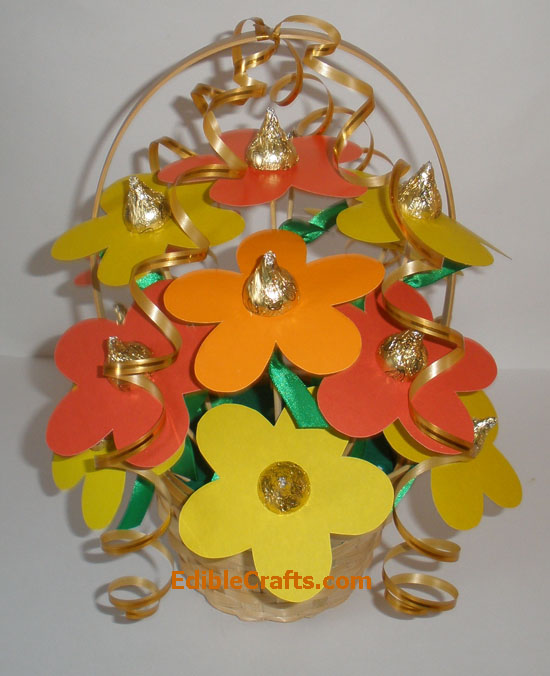 This Kiss Flower Bouquet will delight Mom or Grandma on Mother's Day. It can also be adapted for Valentine's Day or a birthday. It's a special bouquet that can be used for many occasions.
Supplies
Basket
Hershey's kisses in gold wrappers
Card stock of various colors
Wooden skewers
Floral foam or Styrofoam
Narrow green ribbon
Green tissue paper
Gold curling ribbon
Scissors
Wire cutters (adult use)
Instructions
Prepare a basket for your candy centerpiece. Remember that the bigger the basket, the more candy flowers you need to create a full and attractive centerpiece. I used 5.5" wide and 11" high (including a handle) basket in this example.
Cut a piece of floral foam to fit tightly inside the basket. You can buy Foam or Styrofoam at a craft store. You can wrap the foam with green tissue paper to disguise the foam. Then insert foam into the basket.
Note: You can also cover the foam with green plastic grass or shredded paper.
Print flowers on yellow, orange, red card stock and cut out several flowers.
Prepare Hershey kisses in gold wrappers (classic milk chocolate with almonds). Instead of Hershey kisses, you can also use Dove chocolate pieces.
Take a cardstock flower (place it on a piece of foam for convenience) and make a small hole in the center of the flower with scissors first. Then, insert the wooden skewer with a pointy end through the hole.
Take a Hershey kiss and insert the pointy end of the skewer into the bottom of the kiss.
To prevent the paper flower from sliding down or being loose on the stick, apply a piece of narrow Scotch tape around the stick right under the paper flower to keep it as close to the chocolate kiss as possible. See the picture.
Make as many chocolate flowers as necessary. 15 flowers were made for this bouquet.
Take green narrow satin ribbon and tie it around each flower stem. They will make the leaves of the candy flowers.
Insert flowers in the center of basket.Continue inserting flowers until you have a full bouquet.
As a finishing touch, you may want to add some decorative elements.For example, add some gold curling ribbon to the centerpiece (I tied the ribbon around the center of the basket handle).
You can add a bow to the front of the basket or insert a Happy Mother's Day balloon.
Patterns, Templates and Printables
Click on a pattern to open it in a new window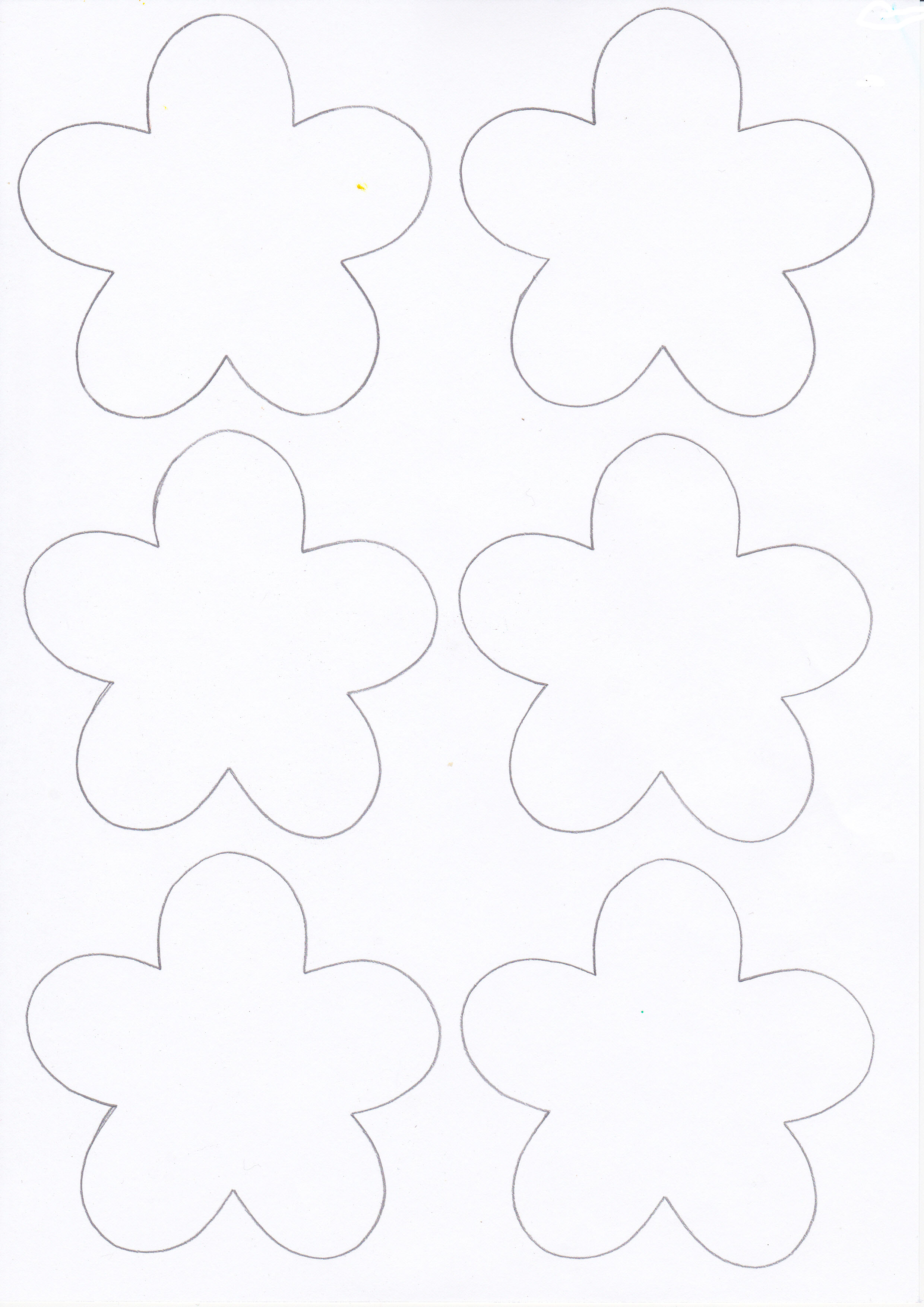 Contributor

Incredible Edible Crafts
Hello, my name is Lana Glass and making candy bouquets is an important part of my life. Edible Crafts is a great way for parents to spend quality time with their children! Kids absolutely love making food craft projects and sure enjoy eating them! This is a fun way to get even your picky eaters to eat. Edible crafts are enjoyable and delicious projects.