Hanukkah Cards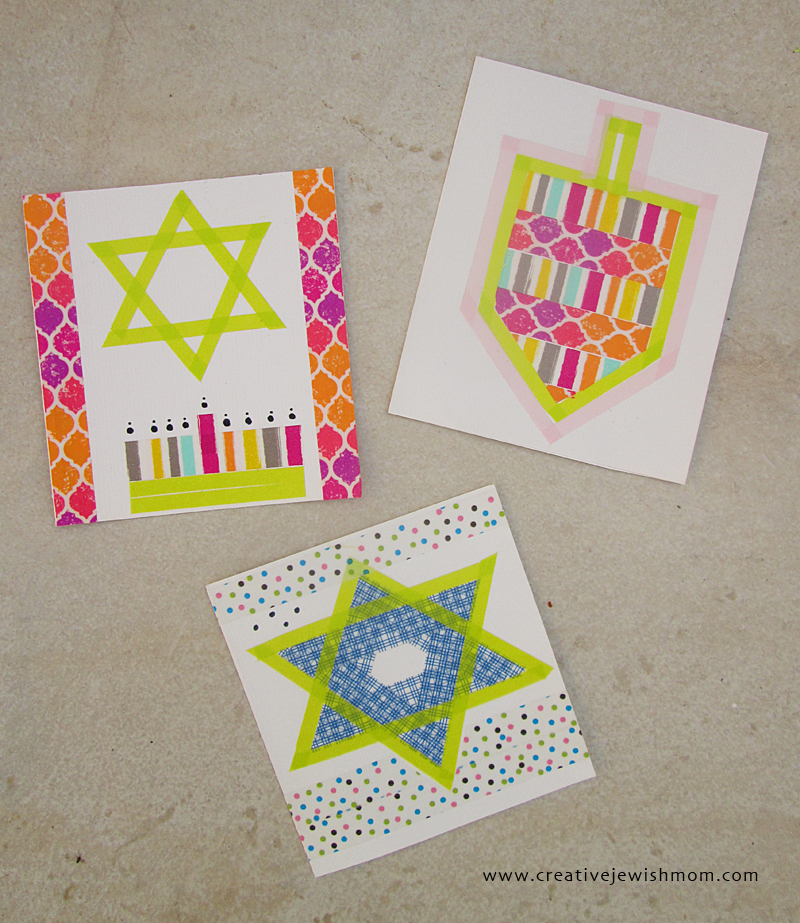 Now is the time to make sure you have Hanukkah Cards ready for friends and family. Here are some lovely cards that you can make or create your own designs.
Supplies
Card stock
Washi tape, preferably true washi tape which like masking tape is paper based and can be easily lifted off the paper without damaging the paper
Caft knife
Scissors
Black marker for adding small dots to represent flames
Instructions
While I did these designs by eye, one could lightly mark your design on the paper with a pencil. Take note however that some washi tape is rather transparent, so any dark pencil lines would been seen through tape.
Lay pieces of washi tape on your card to define the shapes you wish to make. Trim corners and edges with an exacto knife once you are happy with your design.
Try to steer clear of adding to many details and let the washi tape colors and patterns steal the show. Enjoy!
Contributor

CreativeJewishMom.com
Visit me at CreativeJewishMom.com. on the exciting journey of giving greater meaning to the everyday through creativity. This blog is my way of sharing with you the joys of crafting, decorating, cooking, and gardening. I love simple ideas, recycling and quick transformations.